To create the new page on your website, follow these steps: 
1. In the Website menu, click Pages… to bring up the Pages panel.
2. Click the Add a new page link at the bottom of the panel to add a new page.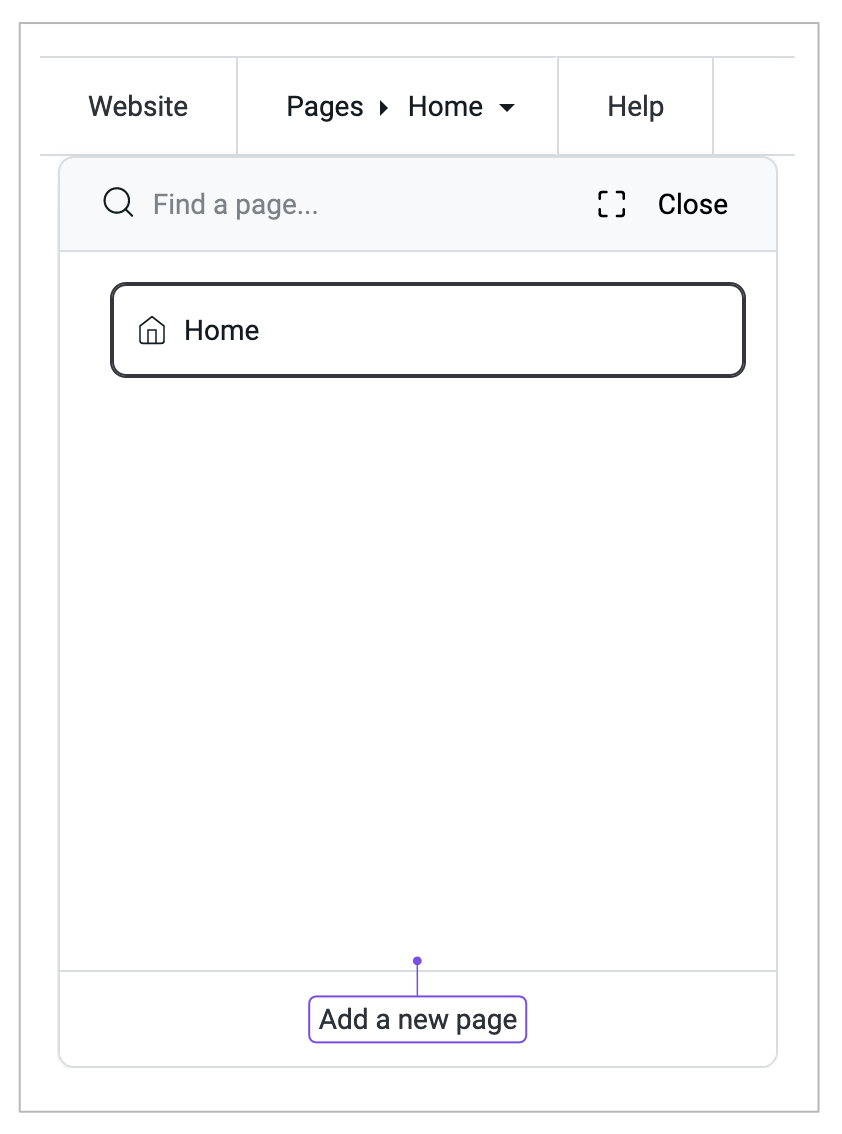 3. In the next step, you will be prompted to add the page name. For example, we have named our new page "Services". Enter the name in the field and click Add Page.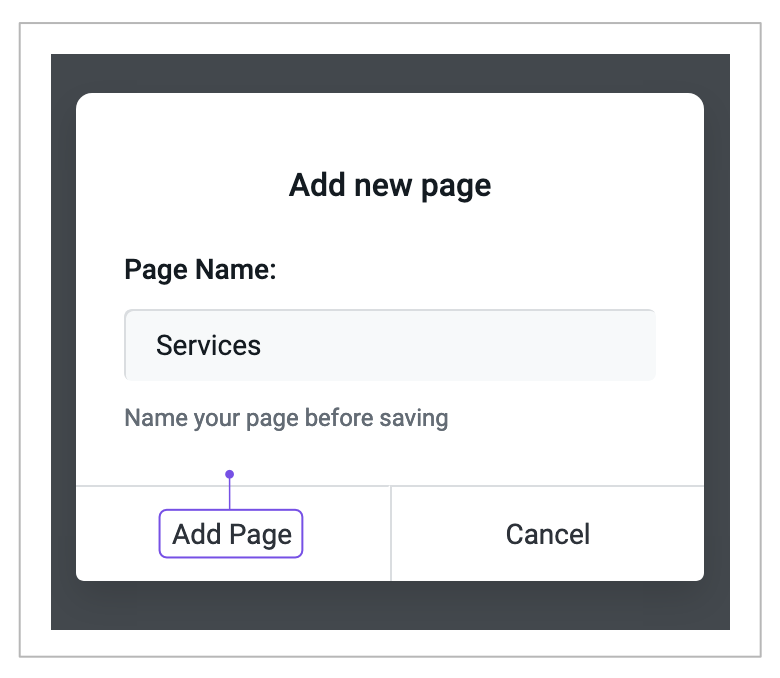 4. Once the new page has been created, you will see a blank screen with Add new block + button. Click this button to choose your first page block from the Block Library.