Forms
block helps your visitors easily get in touch with you and also to find your location. Your contact page plays an important role in turning your visitors into customers and with
Forms
block, you have everything you need to land new clients.
How to add a Forms block
Here's how to add the Forms block to your page:
Choose a location where you want to add this block to and click on the Add a block +

button.
In the

Block Library

, navigate to the

Forms

section and click on a block that fits your business needs.

There are several types of Forms block available:
Blocks with a Google Map which is useful if your business relies on customers coming to a physical location.

Blocks with a contact form to make it easy for your website visitors to get in touch with you.

Blocks with business address, business hours, and social media lists.

Blocks that combine several of these elements.
Customizing a Forms block
Insert the block as described above and click on any element to edit it. To edit the overall block appearance, hover over it and click on the gear Settings icon.
You can change the following settings: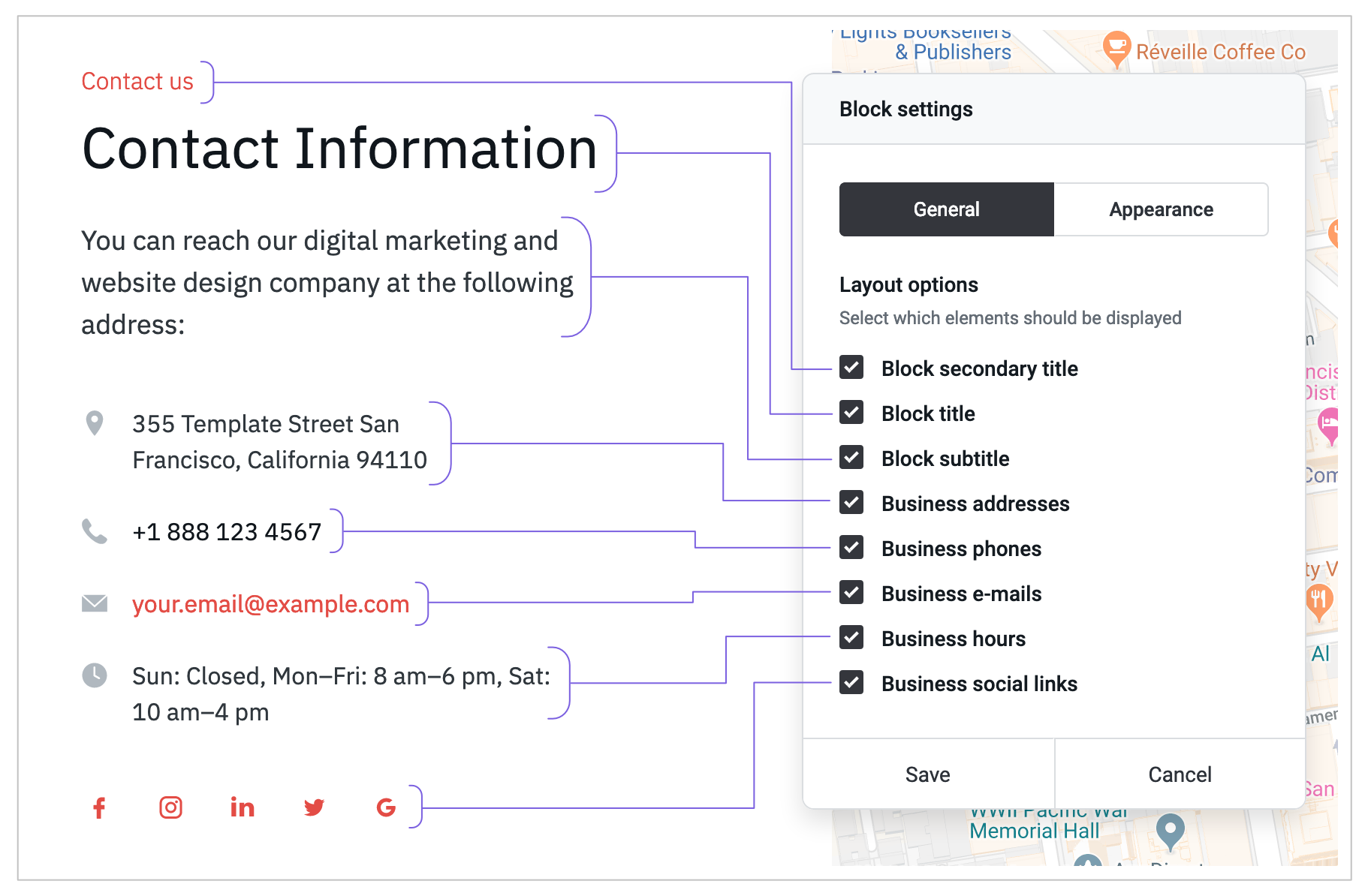 Any of the block elements can be deleted from the block if you remove the checkmark near it. Once you are done customizing the block settings, click Save to confirm the changes.
Editing the map
To specify your location on the map, click on it and then click Google Maps Settings: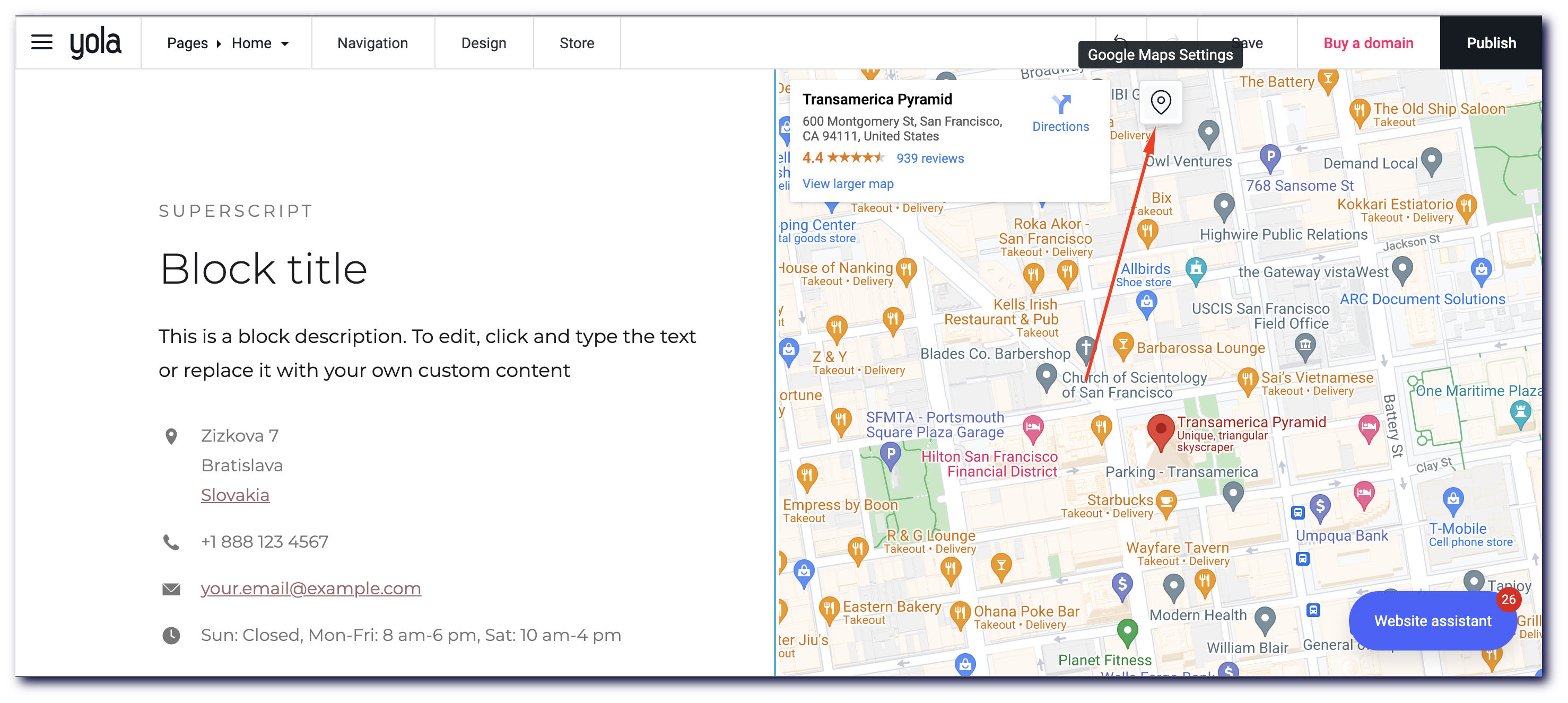 Afterwards, enter your business address into the search field and click Submit.
Editing the contact form
You can specify the email address the form submissions will be sent to, edit the success message and add or remove the contact form fields. To do edit a form, click on the form itself.

In the General tab, you will be able to add/remove/customize form fields: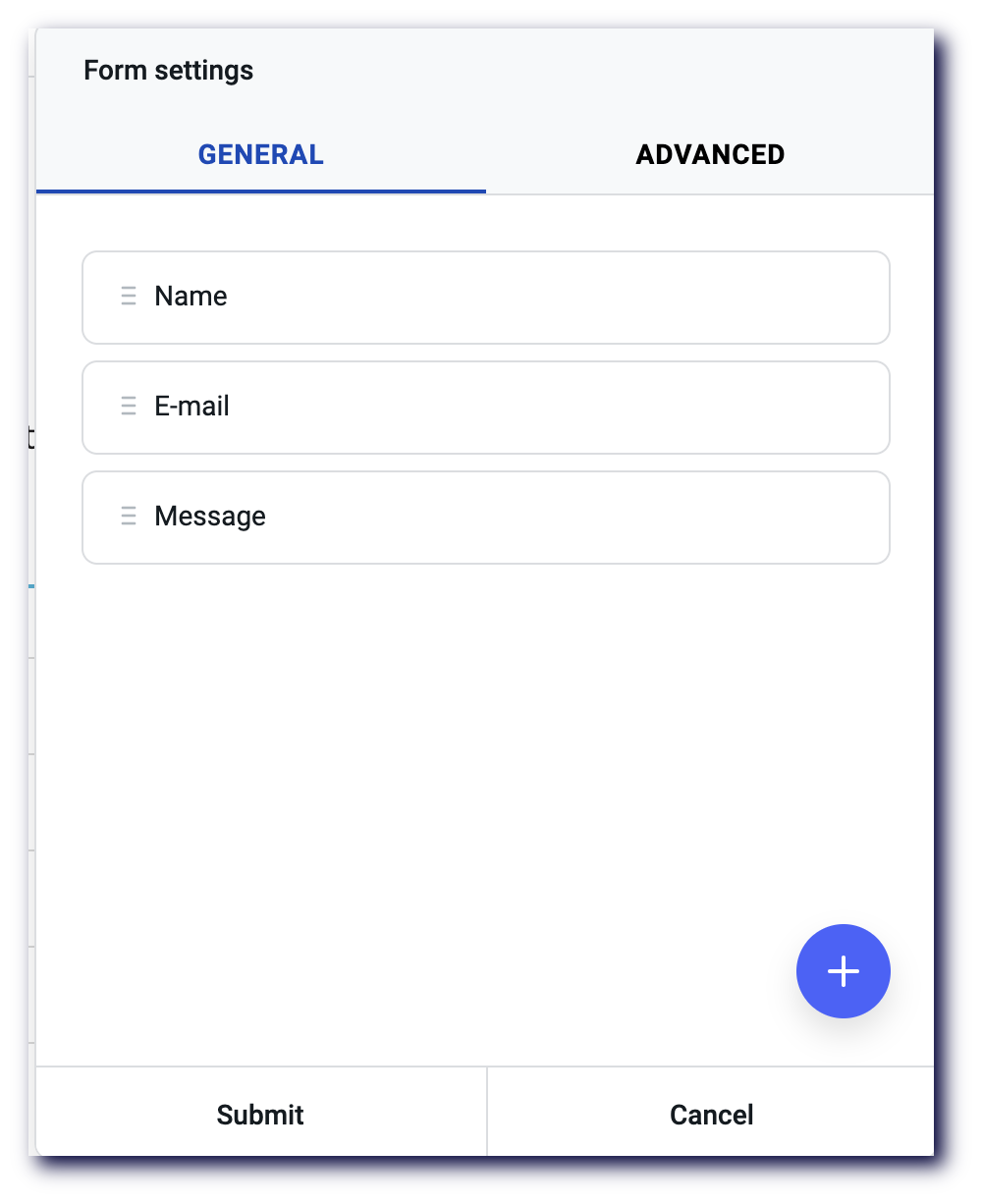 In the Advanced tab, you can specify the contact form recipient address, edit the success message and specify whether you would like for the GDPR consent field to be displayed.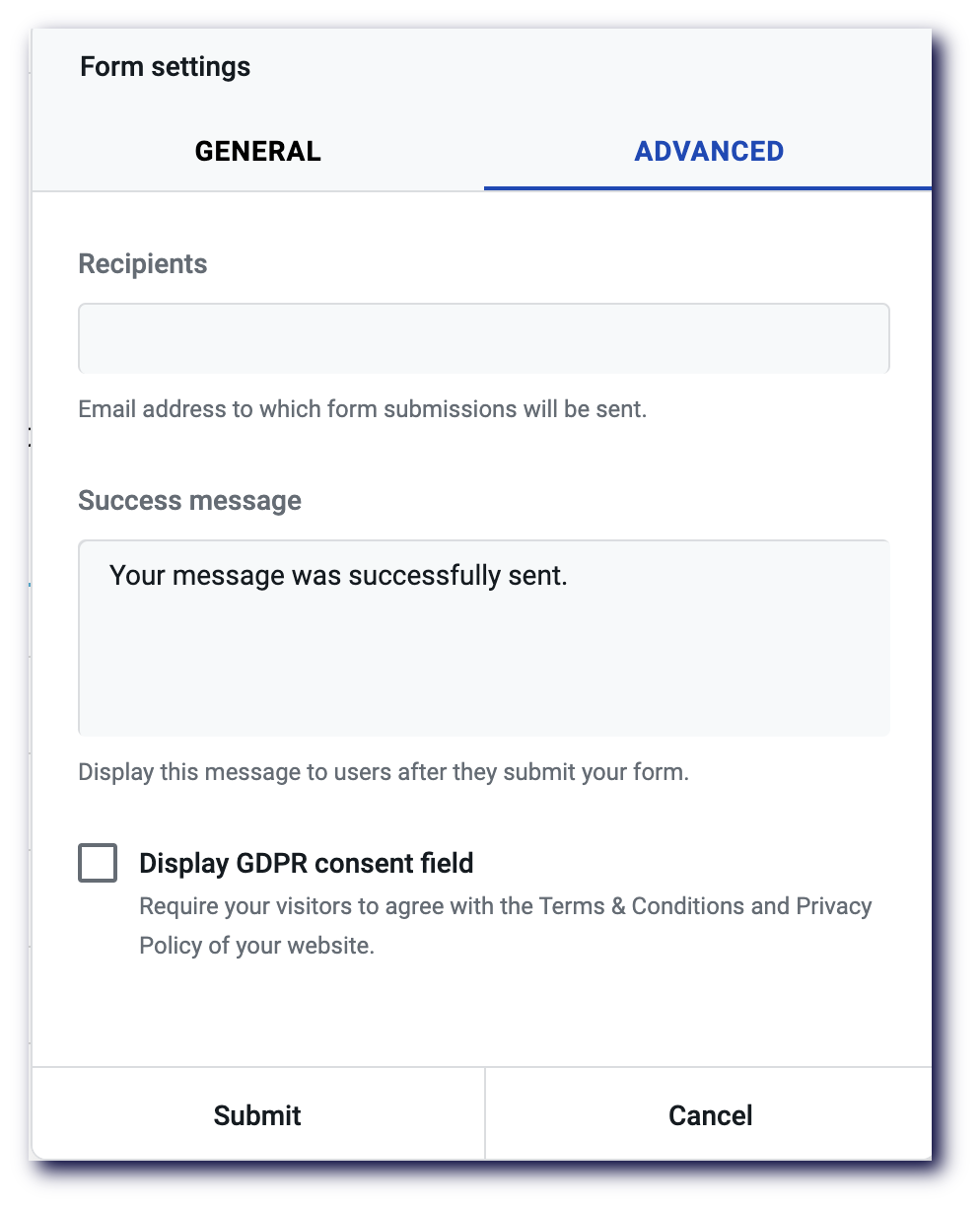 Once you are done editing the form, click Submit to confirm the changes.