You can build your website on any device, such as a smartphone or a tablet. Sometimes you need to make a change on the go or you may want to quickly put together a fully working website or add a new page to your existing website. Now you can do it easily on any mobile device that has access to the internet.
You can add or remove blocks, edit the content, change the background and edit icons right from your phone. You can edit, duplicate, or delete any page element simply by tapping them and choosing the necessary option from the menu that pops up.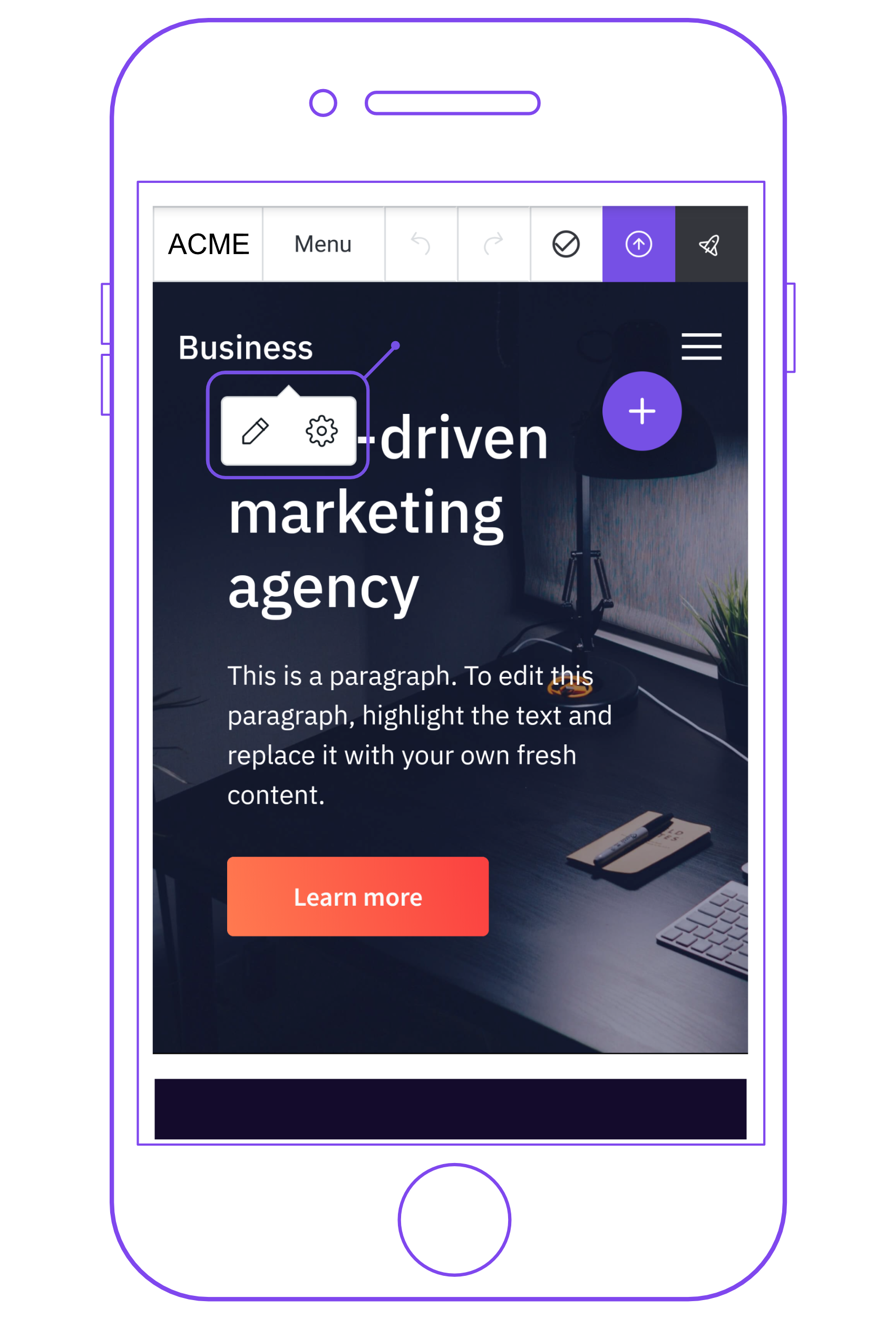 Benefits of the mobile Website Editor
- Edit directly in the browser: You don't require a separate app to build your website. Simply access the Sitebuilder in any browser, log in and start building or editing.
- Full functionality: you get access to all settings and editing capabilities of a desktop version of the Sitebuilder.
- Ease of use: tap to edit directly on the screen.
- Advanced WYSIWYG: your layout and colors are displayed consistently on any device, any platform.
- No need to upgrade: you can edit your website on mobile devices 24/7 on any subscription plan.
Now go ahead and create your website on the run!