The mobile Sitebuilder empowers you to create, modify, and enhance your website directly from your mobile device, as long as you have an internet connection. Whether you need to add new blocks, edit content, adjust backgrounds, or fine-tune icons, you can do it all right from your phone. In fact, it's as easy as tapping on the screen to edit, duplicate, or delete any element.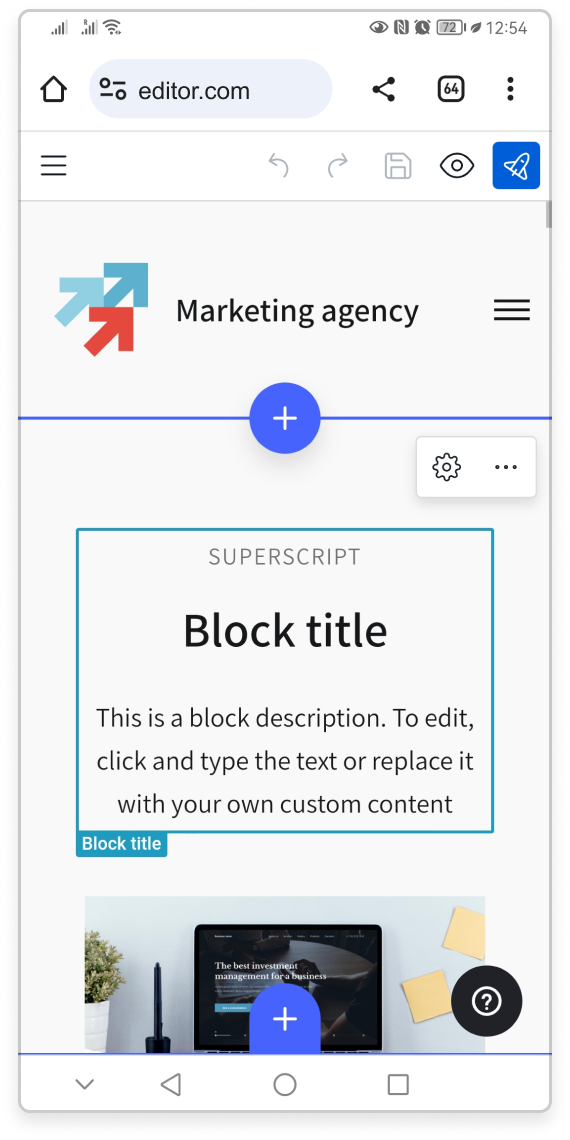 Benefits of the mobile Sitebuilder
Edit directly in your browser:

There's no need to download a separate app for website editing. Simply access the Sitebuilder through any browser, log in, and start building or editing.

Full functionality:

You have access to the complete range of settings and editing capabilities available on the desktop version of the Sitebuilder.

Effortless user experience:

Mobile editing is as simple as tapping on the screen, allowing you to make changes with ease.

Advanced WYSIWYG:

Your layout and color choices remain consistent across different devices and platforms.
Also, you can edit your website on mobile devices 24/7, regardless of your subscription plan.
Start building on the move
You have the flexibility to manage your website effortlessly while on the move. Embrace the convenience and accessibility of the mobile Sitebuilder. 
Go ahead and create your website on the run!