Blocks are mobile-optimized and designed to fit the size and format of any device. Your website design will automatically resize (shrink or enlarge) to look good on all devices, regardless of the screen size and orientation. This helps your visitors easily navigate your site on any device, from large tablets to the smallest of smartphones.
Mobile-friendly design
Mobile screens are typically smaller and more narrow than a desktop screen. This is why all of the block elements are stacked vertically when the website is viewed on a mobile device. This helps your visitors view all of the content elements by scrolling instead of pinching and zooming out in various directions. You don't need to change your block elements for mobile design.
Note: if your block has several elements aligned horizontally, for example, in Features or Products blocks, these elements will be stacked vertically in a single column.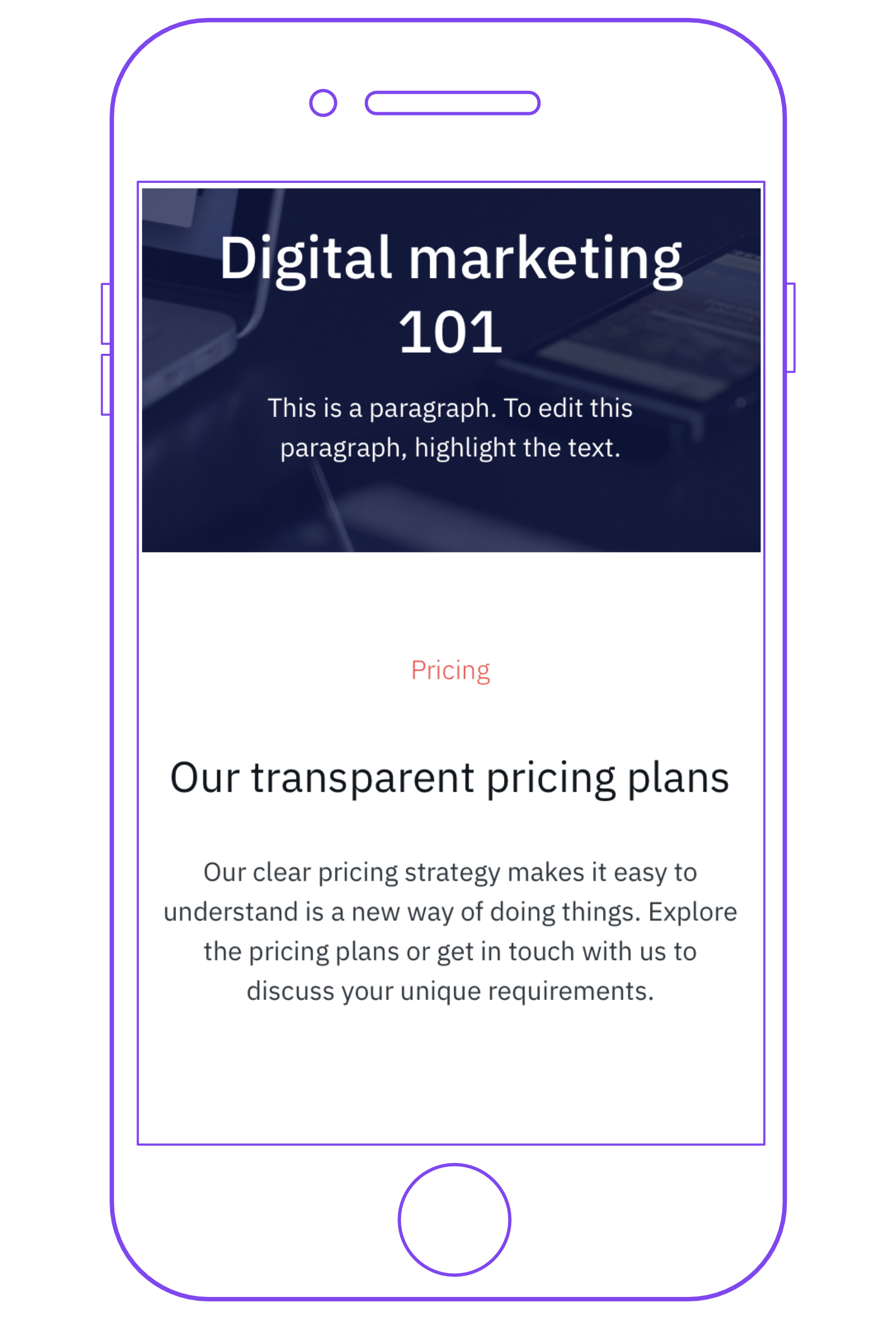 Will my website blocks change when the user changes the device orientation?
Your mobile website design will remain the same when your users rotate the device. The block elements will remain stacked vertically. Just tap anywhere to edit the block directly on your mobile screen.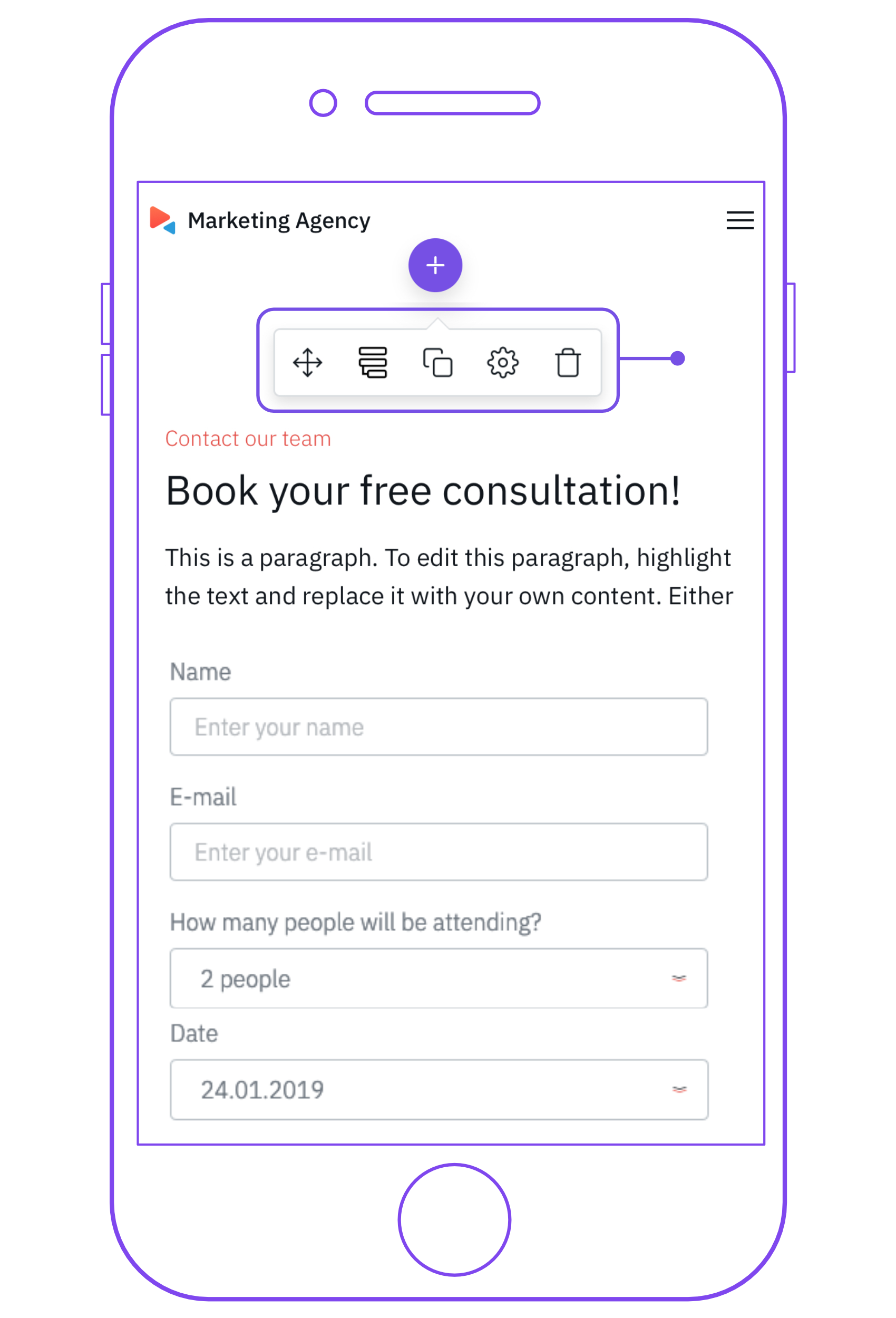 What do I need to do to make my website look good on mobile?
Your website is professionally designed to look perfect on any device. You don't need to do a custom design for mobile devices. Just tap anywhere on your block on your mobile screen and start editing.
For more tips on how to make your website more mobile-friendly, read this guide.