Embedding Google Map is a great way to show the location of your business or event. You can embed a Google map, directions or a Street View on your site. You can easily add a map it even on a mobile device. Here's how you can do it.
Before you begin
You need to generate a link to your location in Google Maps. Here's how you do this:
Open Google Maps.

Enter the address to go to the directions, map, or a Street View image you'd like to embed.

In the top left corner, click the hamburger (three horizontal stripes) menu.

Click Embed a map.

Click Copy HTML to copy the code.


Paste the code into any text editor such as Notepad. 

Keep this document handy.
Tip: to access URLs of your maps on any device including mobile, save them in a Notes app (Mac), OneNote (Windows) or a document that you will add to your Google Drive.
Now you are ready to add a map to your page. 
Add a map in a block
Open a page and locate a place where you want to add a map.
Click the 

+

 

Add a Block

 button.
Choose the Booking, Contact, or a map-only block with a map and click on it to add to the page. To easily find blocks that contain a map, type Map in the search field.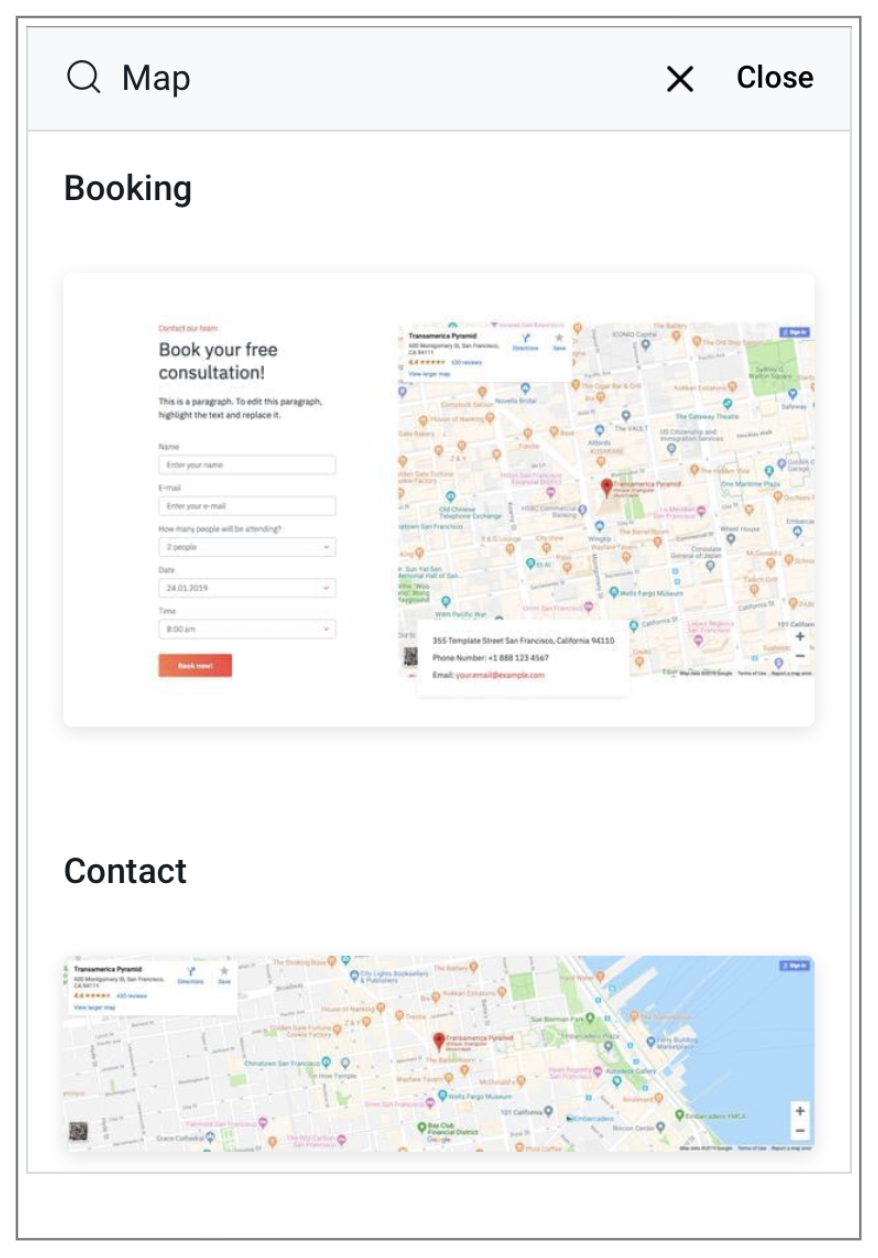 4. Tap on the block you like and it is added to your page. This map has a random location added for demo purposes only. Now you need to add your own location to the map.
5. Click on the IFrame settings link.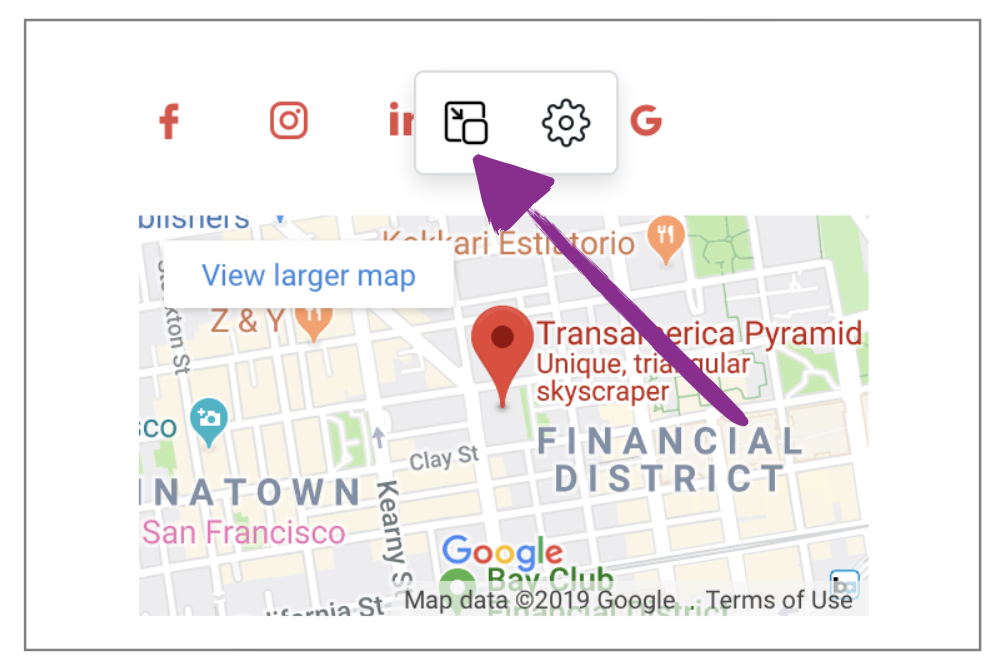 6. You have two options: to add the URL of the map from a third-party source or to embed the code from Google Maps. 
Click Embed Code to paste your Google Maps code.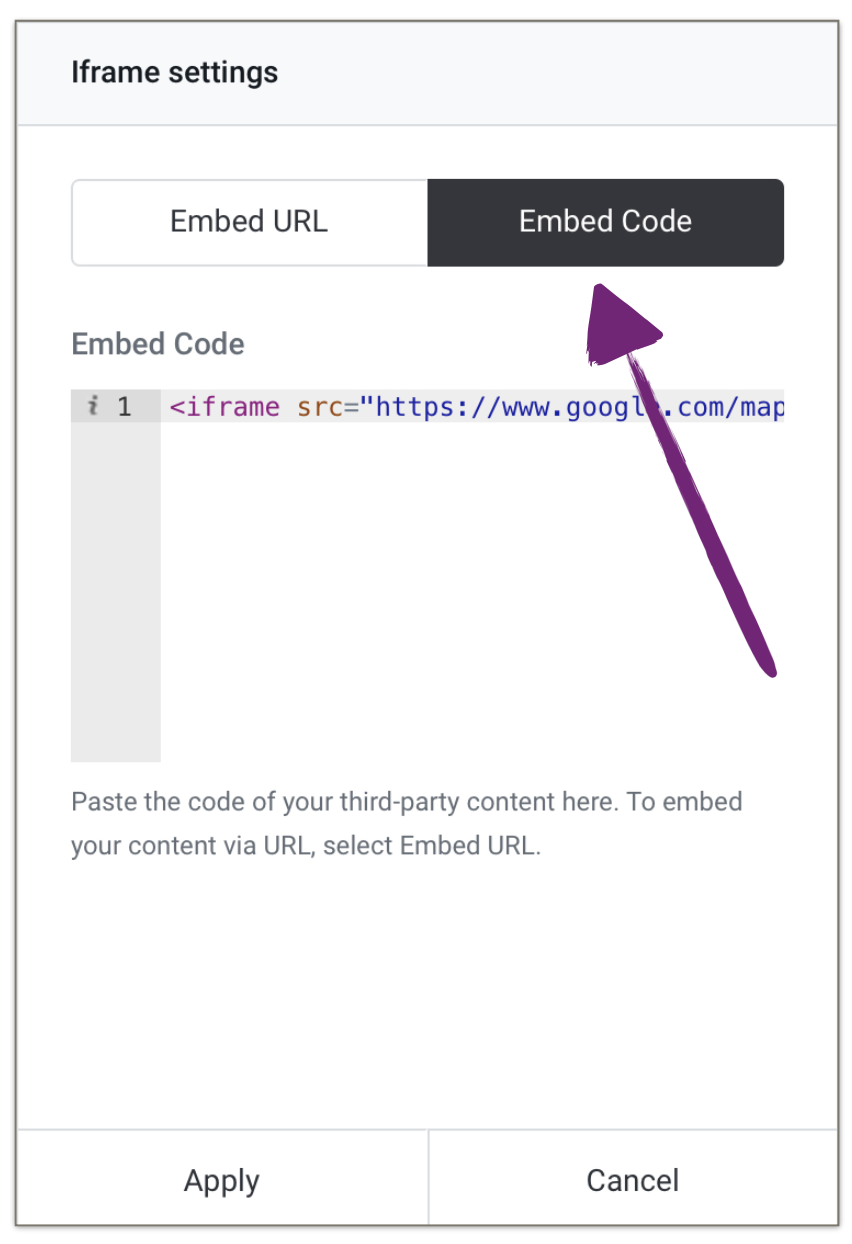 Important: do not add your code to both tabs! 
7. Click Apply. The map will appear on your page.
8. If you want, you can add URLs of directions and the Street View in the same way.