Once you have set up your website, it's time to grow your audience. Let's see what you can achieve with your built-in website Analytics page.
Accessing your site analytics

Click the Main menu button on the top left corner of the Sitebuilder and find Analytics in the Sidebar. Click it to access Analytics.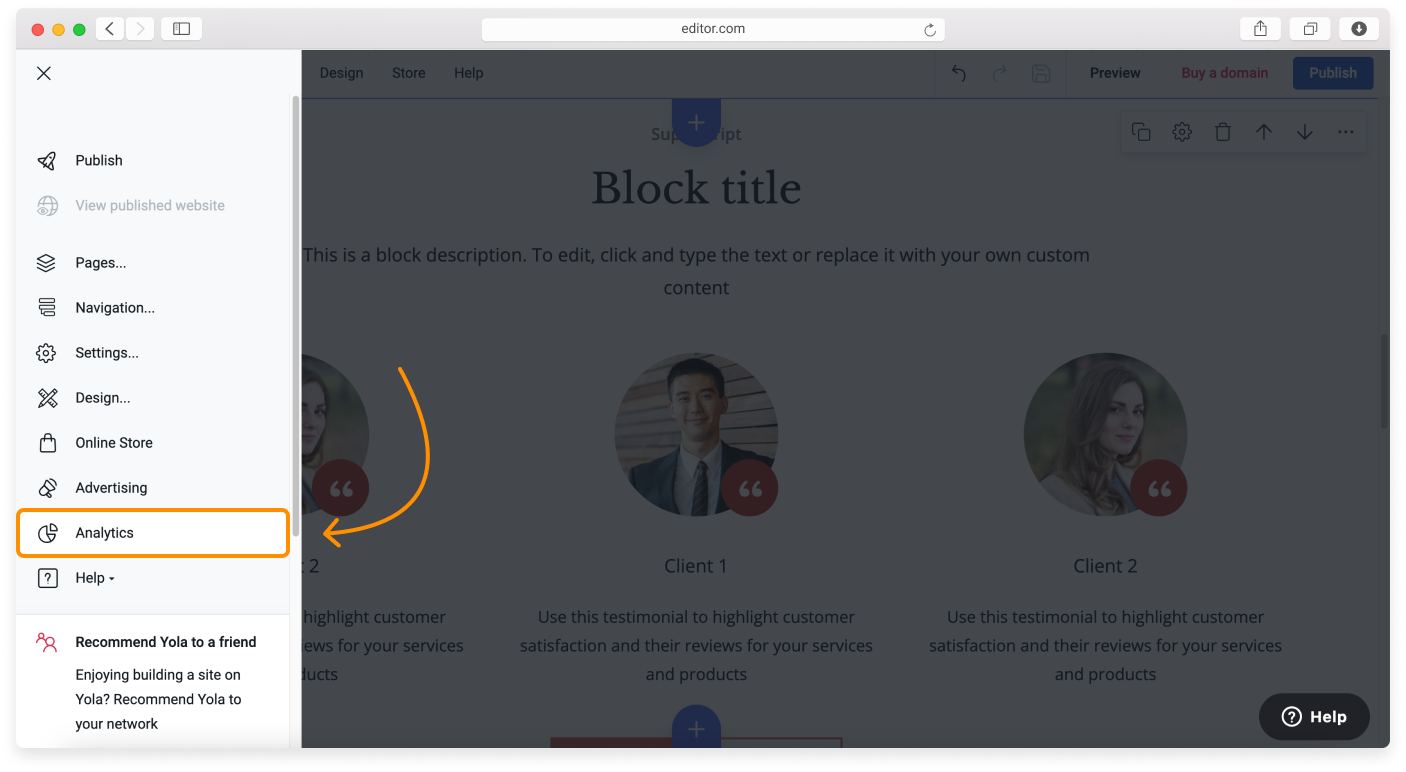 Note: You may need to upgrade to view this page.
Navigating the Analytics page
The Sitebuilder allows you to track and measure various categories represented on the Analytics page.
On the Analytics page top screen, you see the dashboard with the basic performance data — your website visitors along with the percent of new ones among them, visits, and pageviews. Also, you have the date range selector on this screen with pre-set ranges and the Custom Range option.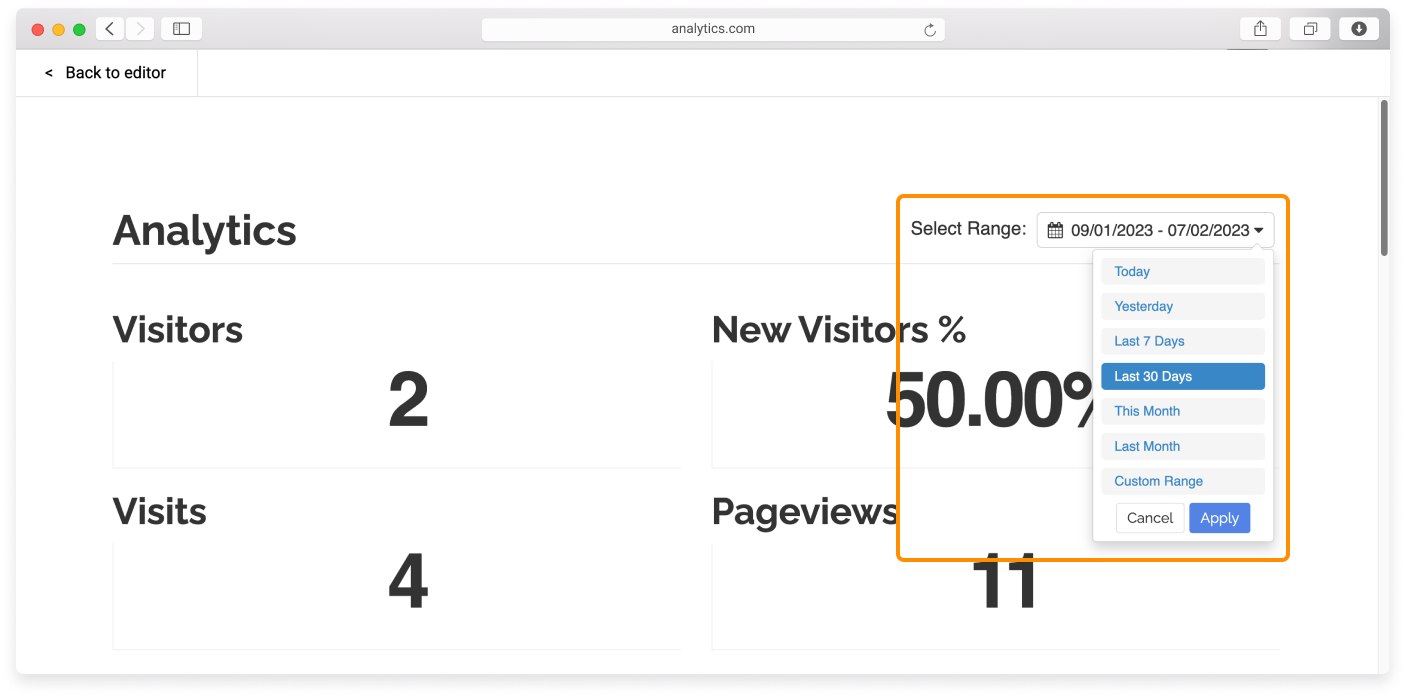 By scrolling down the page, you access the data in detail. Hover over the icons near the charts to enable the tooltips with the explanation.
Here are the metrics in detail:
Visits

: Refers to the number of individual sessions initiated by all the visitors to your site. If a user is inactive on your site for 30 minutes or more, any future activity will be attributed to a new session. Users that leave your site and return within 30 minutes will be counted as part of the original session.





Visitors

: Refers to the different visitors your site gets, identified by their IP address. One visitor can have multiple visits to your site. The Analytics also identifies several types of visitors that help you better manage your traffic-building methods: Researchers, Repeats, Prospects, and Fans.





New visitors

: Refers to the brand new visitors to your site. It also can represent the same person visiting your site from a different location and, therefore, a different IP address.





Pageviews

: Refers to an instance of a page being loaded by a browser. The Pageviews metric is the total number of pages viewed; repeated views of a single page are also counted.





Landing pages

: Here you can see which pages of the website people use more often to enter your site and target new areas for improvement.





Origin

: This area shows the websites your visitors came from. If they just typed your URL in the browser, they will appear as Direct.





Engagement

: Refers to any user interaction with your site. The engagement index is a combination of users' activity, such as the number of pages viewed, the time visitors spend on the site, and whether they completed any goals (signing up, filling out a contact form, or making an order). The higher levels of engagement indicate that visitors are interacting with the site in a positive way.
Note: when you access Analytics, you don't see real-time results. Site statistics are delayed by 2 hours. Campaign statistics are delayed by 24 hours.