To help your visitors easily navigate between your website pages, you need to create a clear navigation menu. The navigation menu is a set of hyperlinks that lead to your site's essential pages. This article walks you through the ways of adding new page links to the navigation menu (the navigation menu items) in the header and changing their order.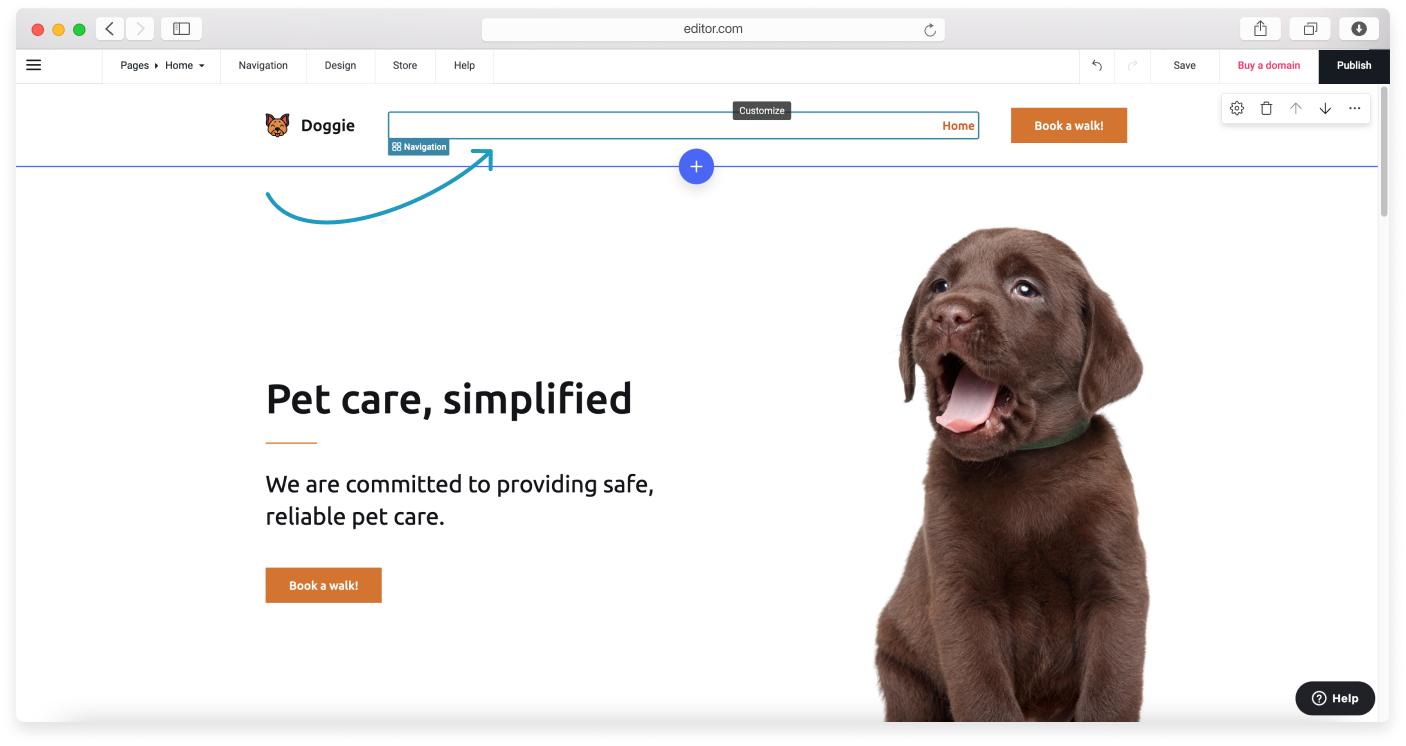 Adding a page link to the navigation menu during page creation
When creating a new page, you can see the Display in navigation box ticked by default. Keep it ticked to add this page's link to the header navigation menu and click Submit. The link to the page will appear in the navigation menu.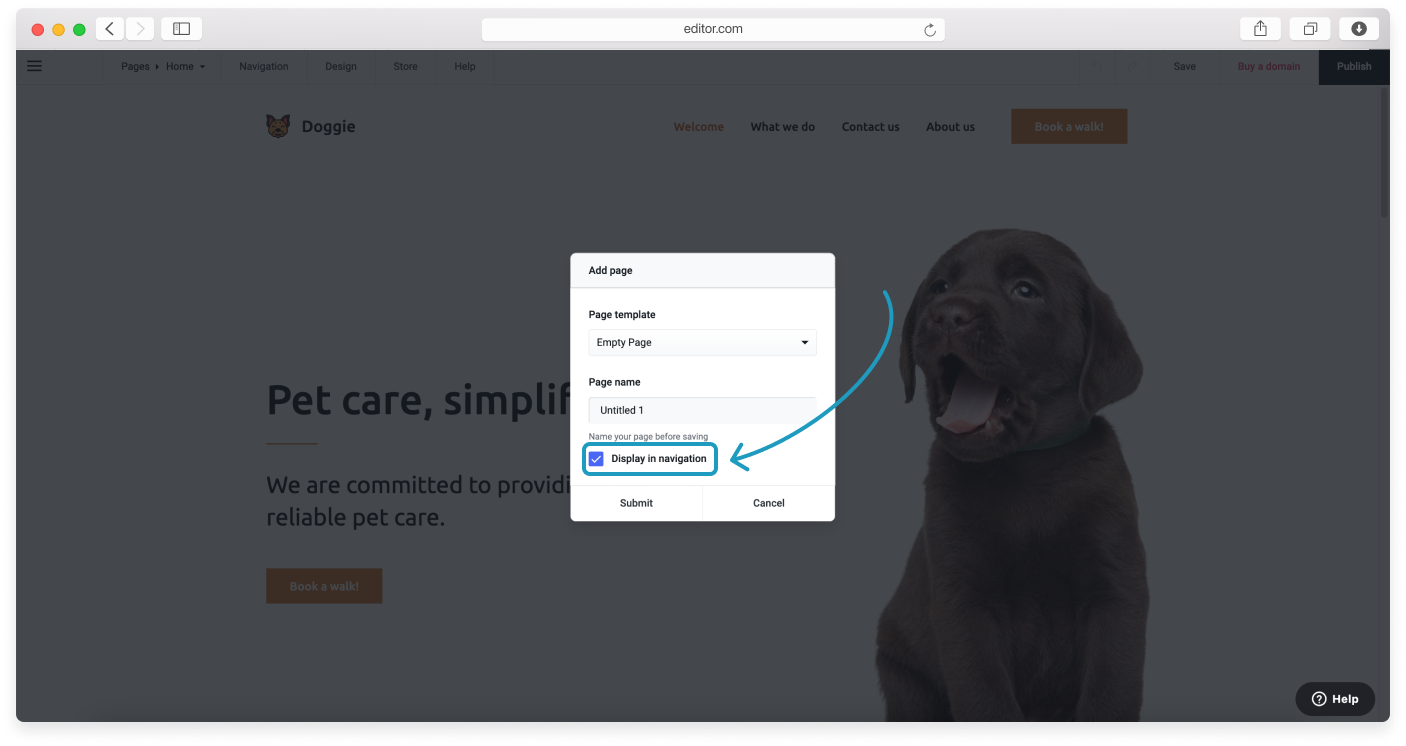 Adding a page link to the navigation menu in Page Settings
If you unticked the Display in navigation checkbox while creating your page and now want to display it, you could do this through Page Settings. Follow these steps:
Click

Pages

on the Topbar to open the Page manager.

Hover over the target page and click the gear icon near it to open Page Settings.

In the general tab of Page Settings, tick the

Display in navigation checkbox.



Click

Submit

to save the changes.
Adding a page link in the Navigation settings
If you want to display the link to your page in the navigation under a different name than it was initially created, you can add it through the Navigation settings. Here's how you do this:
Click the header navigation area to activate the

Navigation settings

menu

.




Click the folder tree icon to open the Navigation settings.

Click on the

(+) Plus

button to open the

New Item menu. (You can also edit the Title of an existing Navigation menu item by clicking on the Settings icon.)



In the Click action, choose the

Open a page

option from the dropdown list, and then select the page you want to add to the top navigation menu.

If you want to display the page under a different name, type in the name for the navigation item in the Title field. Leave the field empty if you want to keep the same page name.



Click

Submit

at the New Item menu and then submit once more in the Navigation settings to save.
Don't forget to publish your site to make changes live.
Note: When you update the navigation menu, the changes are visible on all pages of your website, unless you have local navigation enabled on one of the pages.
Changing the link order the navigation menu
You can organize your items in the navigation menu as you wish. Read our dedicated article to get the instructions.