When building a website with a complicated structure, you need to expand your navigation menu. But, at the same time, you don't want your header to look cluttered.
With Sitebuilder, you have two options to display more links in your website navigation menu:
Create

drop-down menus

for menu items.

Set a

More

submenu to group the excessive navigation items.
In this article, we cover the second option.
Managing the looks of your More submenu
When your menu items have reached the maximum width of the header, additional items will automatically be added to a submenu rather than the second line in the menu.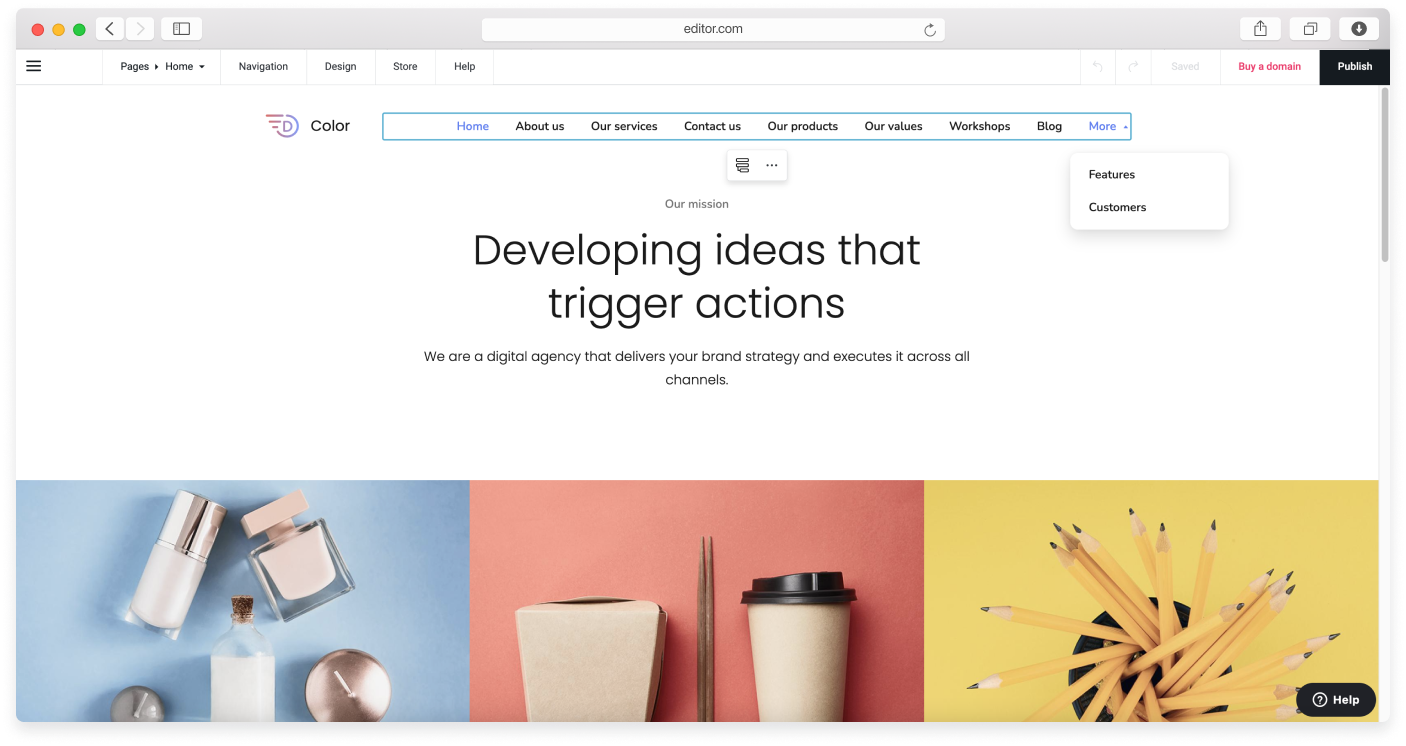 To rearrange menu items and modify which links are added to the More submenu, follow these instructions:
Click the header navigation area to activate the

Navigation settings

menu.

Click the

folder tree

icon to open the Navigation settings.

In the next menu, you will see a sortable list of your pages' links. To add items to the

More submenu, drag and drop them to the end of the list.



Click

Submit

to save.
When you have an extensive navigation menu and add a new page to the navigation, it will be automatically added to the More submenu. This can also happen when your page titles in navigation are too long. To change this, check out the Changing the page order in the navigation tutorial.