You can activate different menus and panels to perform various actions with blocks and block elements. Instead of navigating a cluttered workspace, you activate only the menu for the element you want to change.
There are two ways to activate the customization menu of the site element – by hovering over and by clicking.
To activate a customization menu of a block, hover over it, and you will see the [+] Add a block button and the Control panel.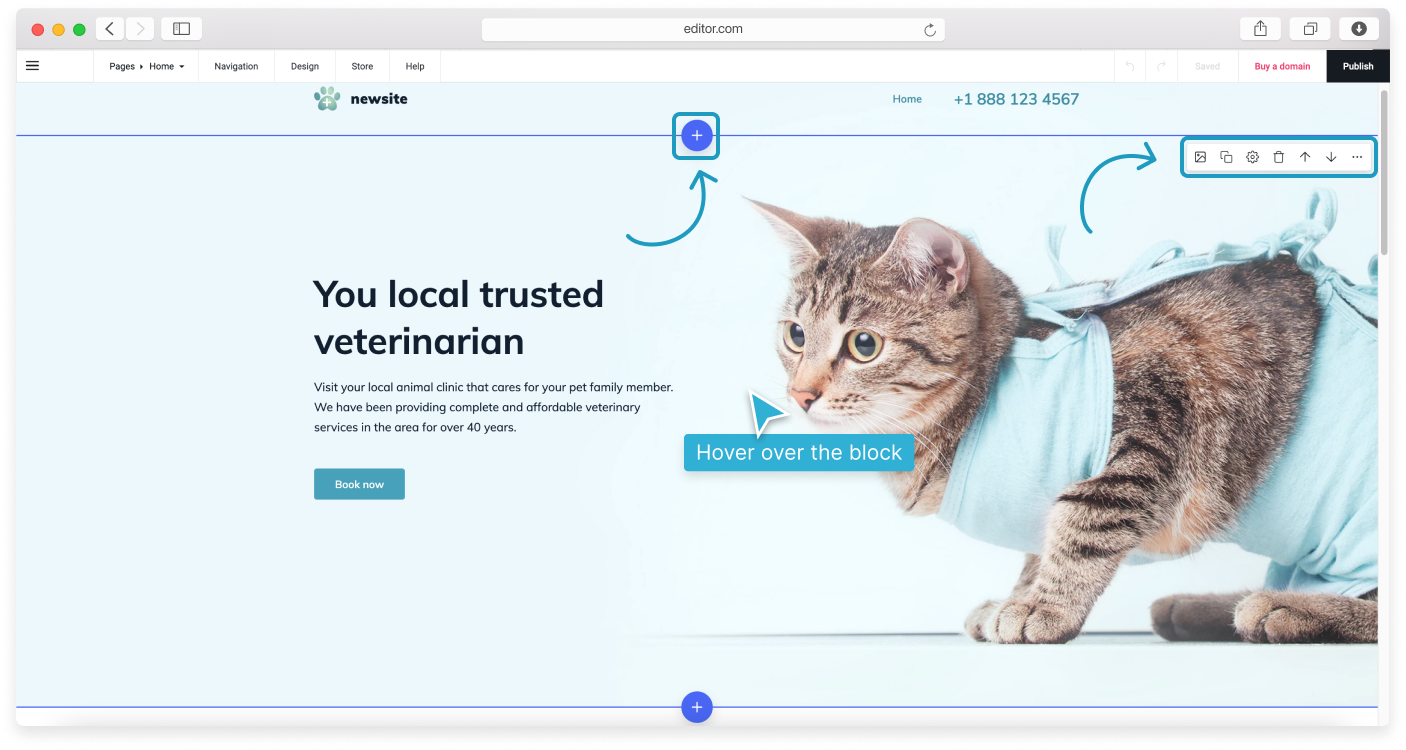 The text editing menu activates with a click. A more extensive menu opens when you highlight a word.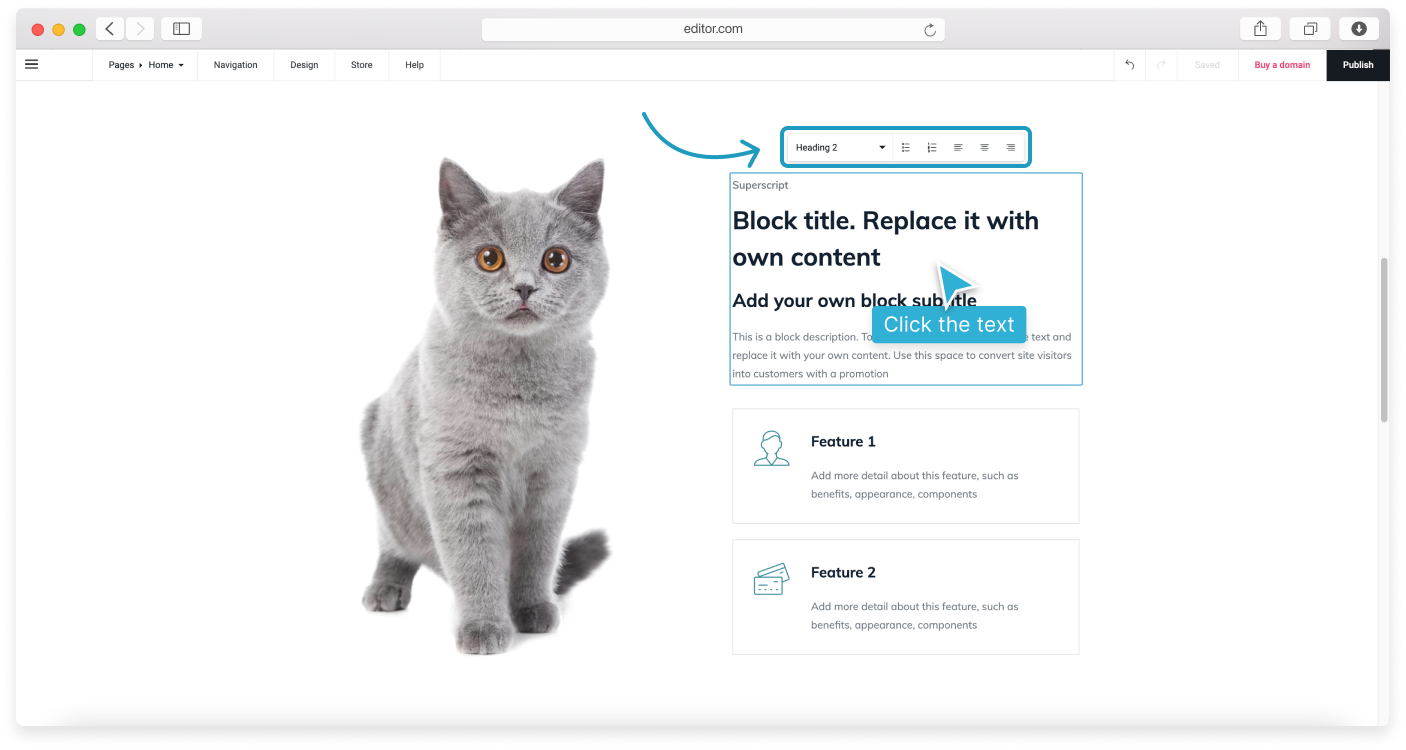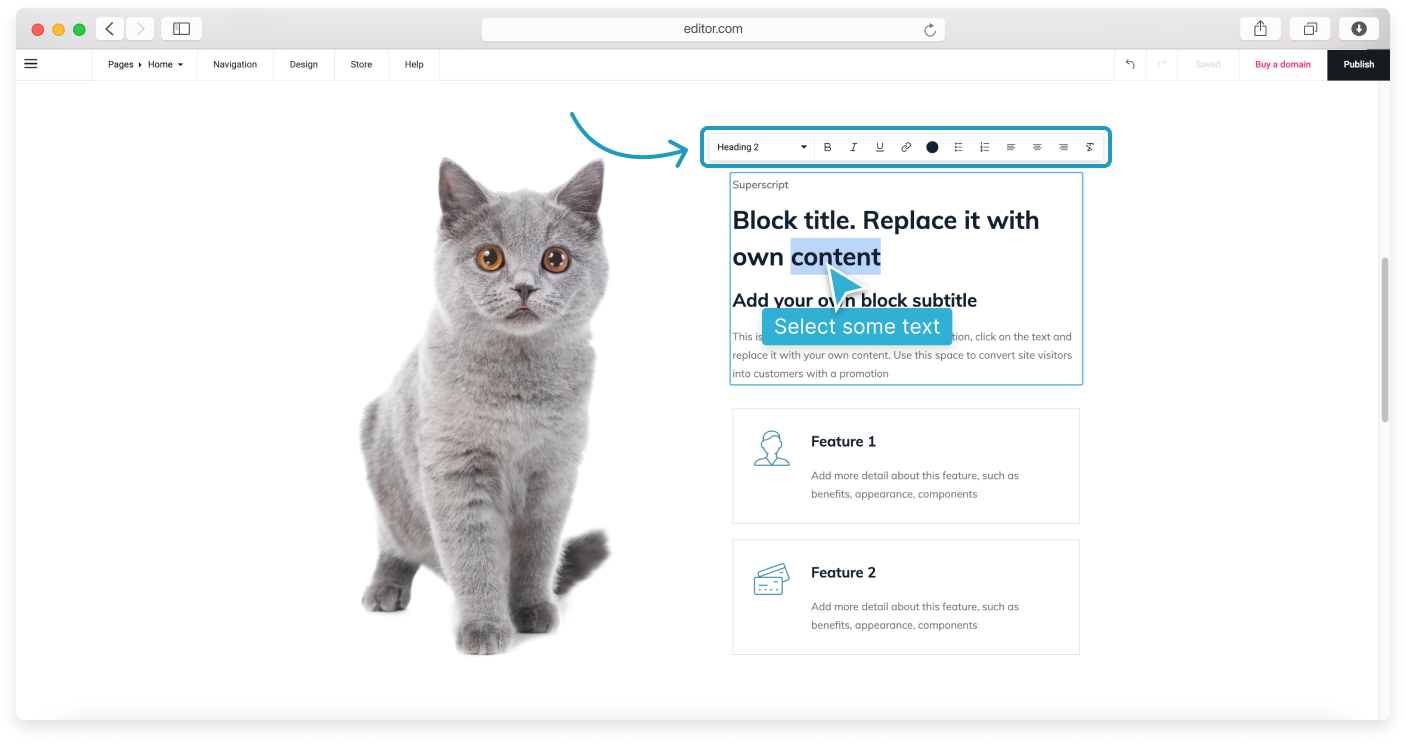 By clicking a button, you activate its customization menu, which allows you to align the text and add a link.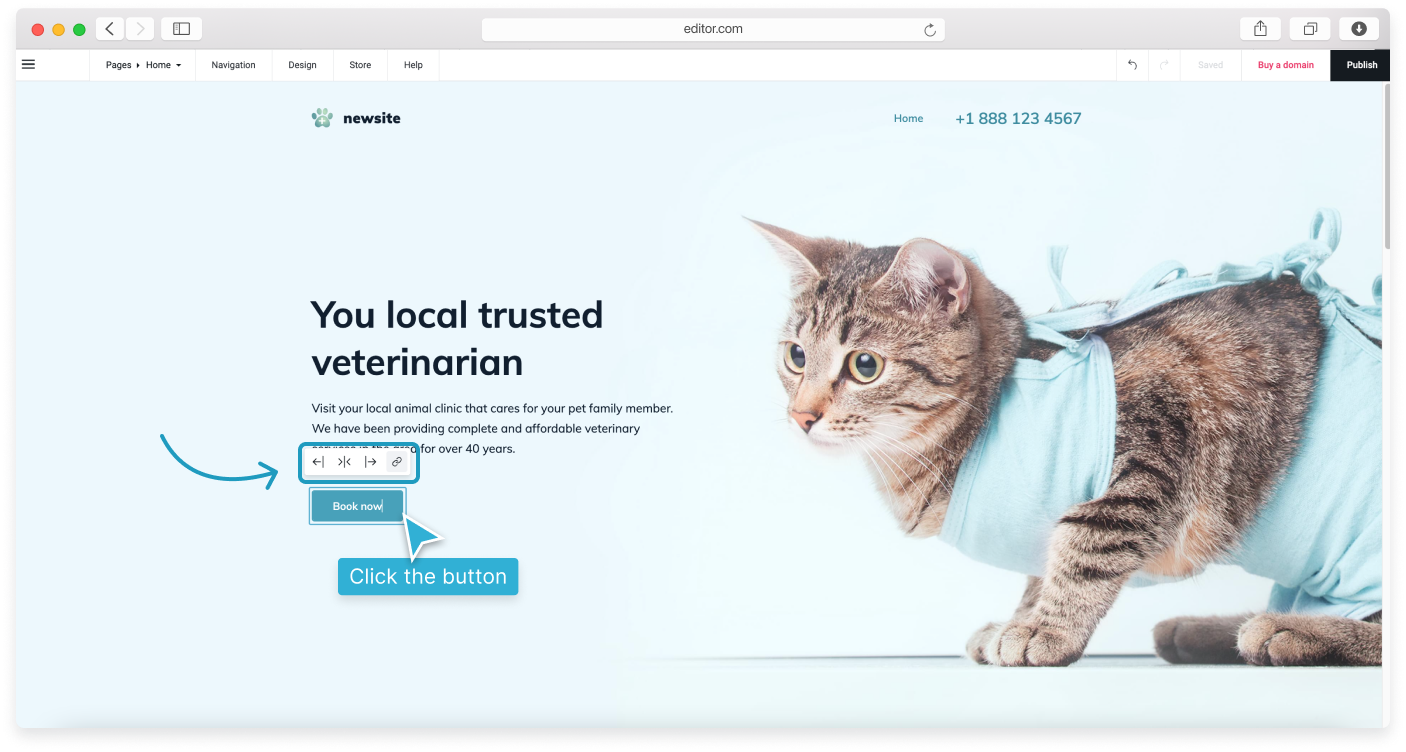 Clicking the image activates its editing menu and resize controls.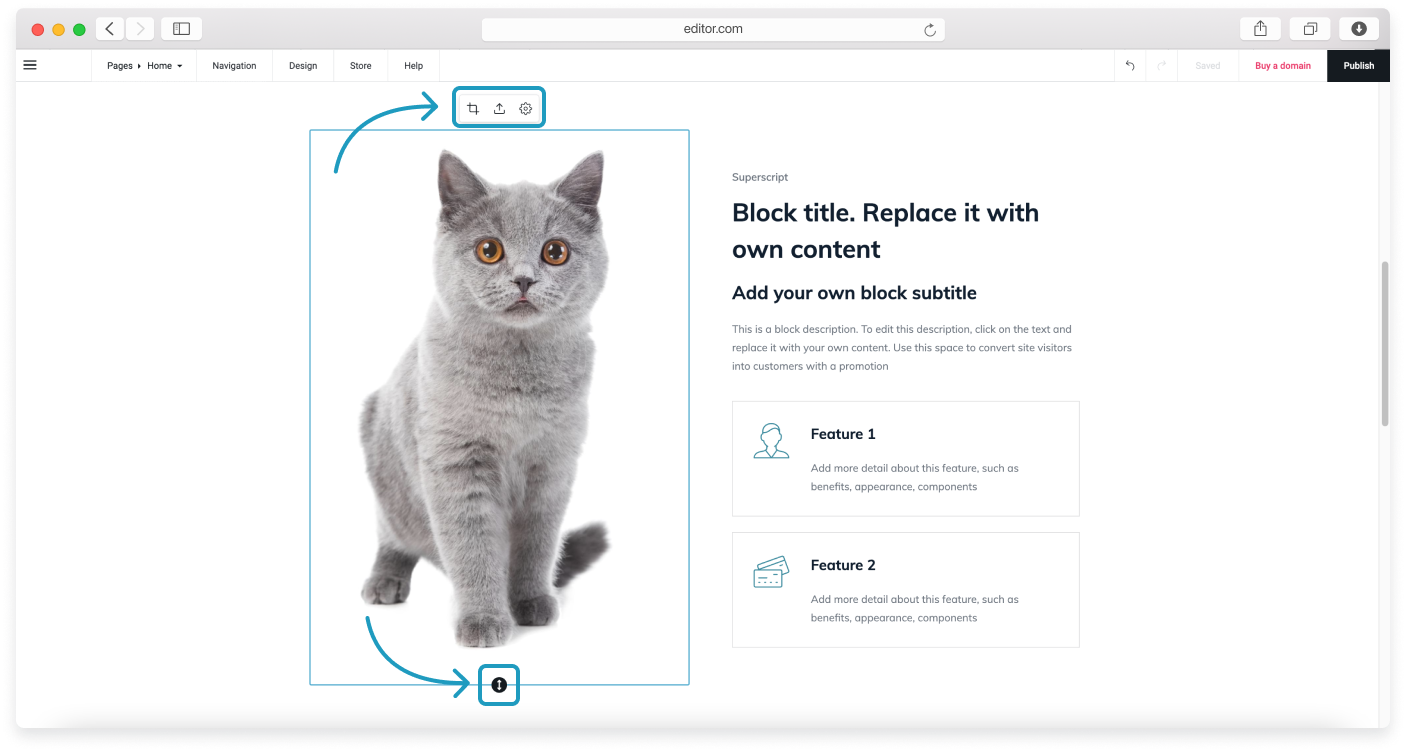 Activating a menu on mobile
When using a Sitebuilder on mobile, you need to tap on any element to modify it.