Sitebuilder is a website builder that allows you to quickly create professional-looking websites from both desktop and mobile. In this article, we will give you a heads-up on the features of the Sitebuilder.
Sitebuilder concept
Sitebuilder allows you to craft an entire website by using stackable pre-designed blocks. No custom coding is needed unless you wish to add it. Blocks can be duplicated and moved throughout the page so you could customize your website in a couple of clicks.
In addition to an entire library of pre-designed building blocks, Sitebuilder comes with a smart interface, allowing your content to inherit the stylistic properties of the selected template. This helps ensure your website always looks great.
Templates
The first step in creating your beautiful-looking website is choosing its design from a vast gallery of templates. All of the templates are created by professional designers. They are modern and functional, and they give your site a truly professional look.
The templates are filled with default content, such as images and text pieces. You can easily change this content, yet it may be handy to choose a template that caters to your business. This is why templates are sorted into categories so that you have an easier choice.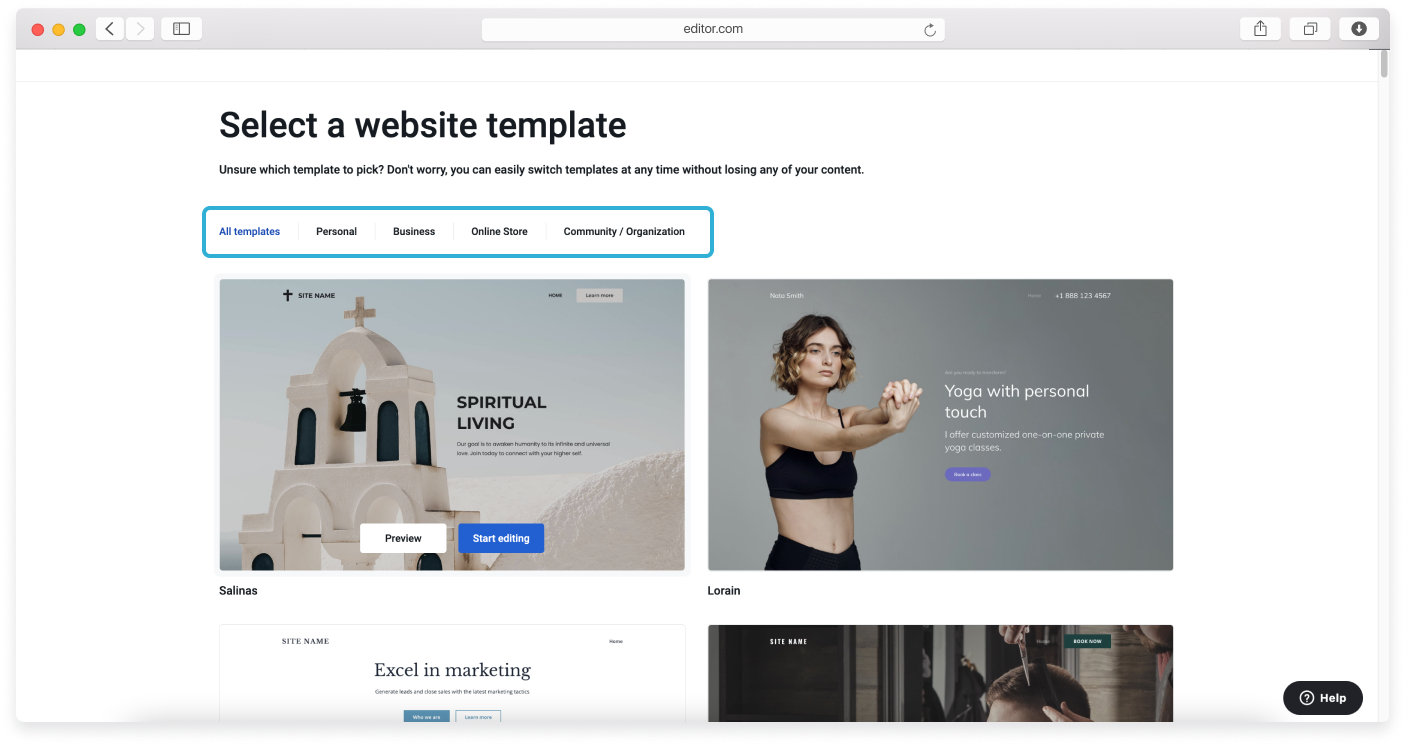 Choose a template that looks visually appealing to you and start filling it in with your own content. You can also customize its structure by moving the blocks up and down and adding new ones.
Mobile optimization
Each website created in Sitebuilder comes with automatic mobile optimization. Thanks to the block structure, your site automatically adjusts to smaller screen sizes.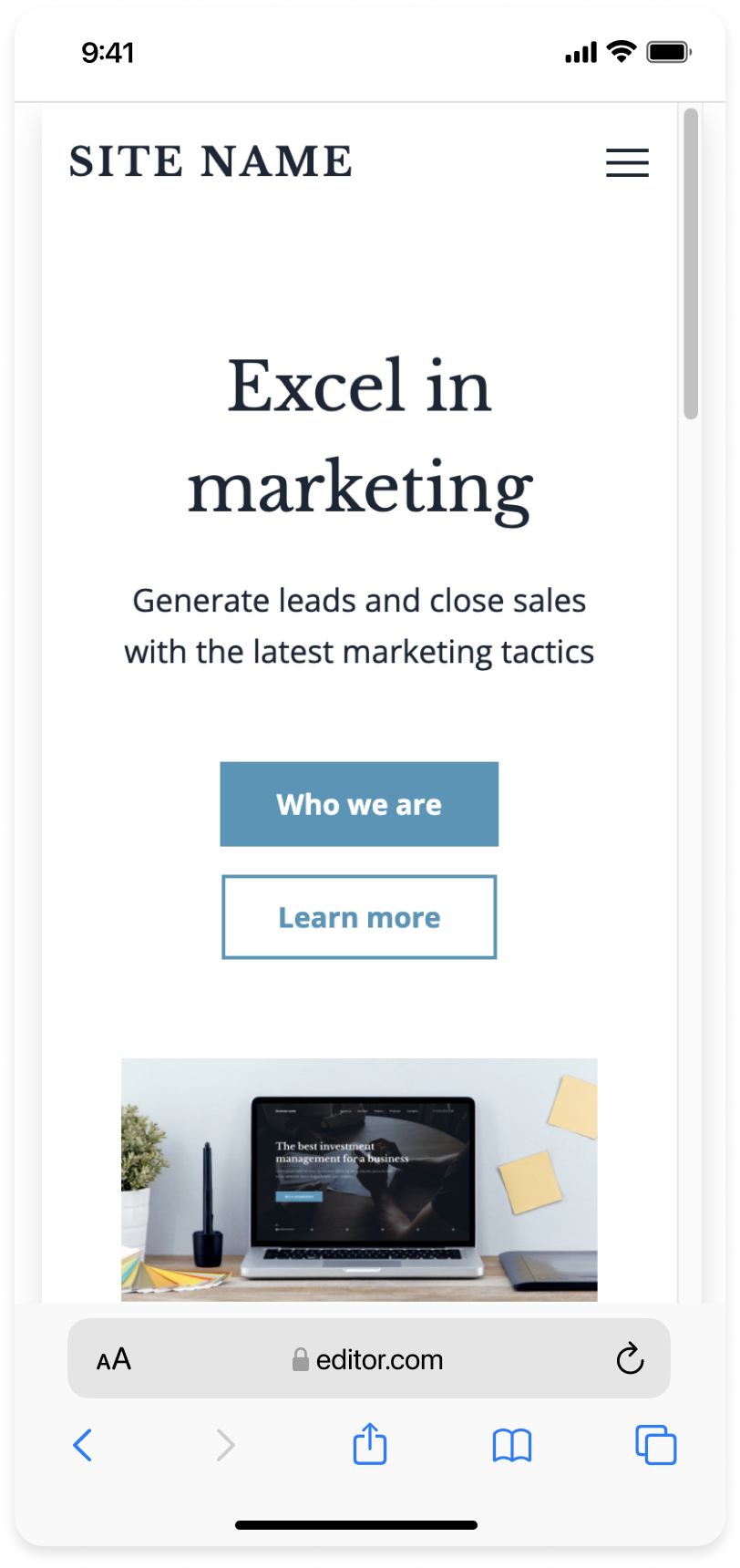 You can also customize your site using your phone or tablet.
Website backups
Backing up your website means protecting, saving, and archiving your data regularly. Sitebuilder provides a site backup feature to ensure that your data is safe. Read more about this feature here: How to back up your site.
Multilingual website
If your website offers products or services to an international audience, a multilingual site can help you reach your target audience and explore new global markets. Sitebuilder supports multilingual sites. Discover more about this feature in the dedicated article.
Custom code
For advanced users who want deeper website customization, Sitebuilder offers an HTML embed block and site settings section.