The Headline block presents essential information about your business, product, or service in a bold and distinctive way. You can use this block to introduce your product or service and make it easy for visitors to get in touch with you.
Adding a Headline block
All pre-designed templates come with a Headline block. But you can add more of them anywhere you want on your website.
Here's how to add a Headline block:
Find a suitable location for your Headline and click the

(+) Plus button

.

In the

Blocks Library

, locate the

Headline section in the vertical menu on the left and click the style of headline that you like.



Customizing the block settings
You have several customization options for the Headline block with the control pane. To activate its control pane, click anywhere on the block and then click the Block settings icon.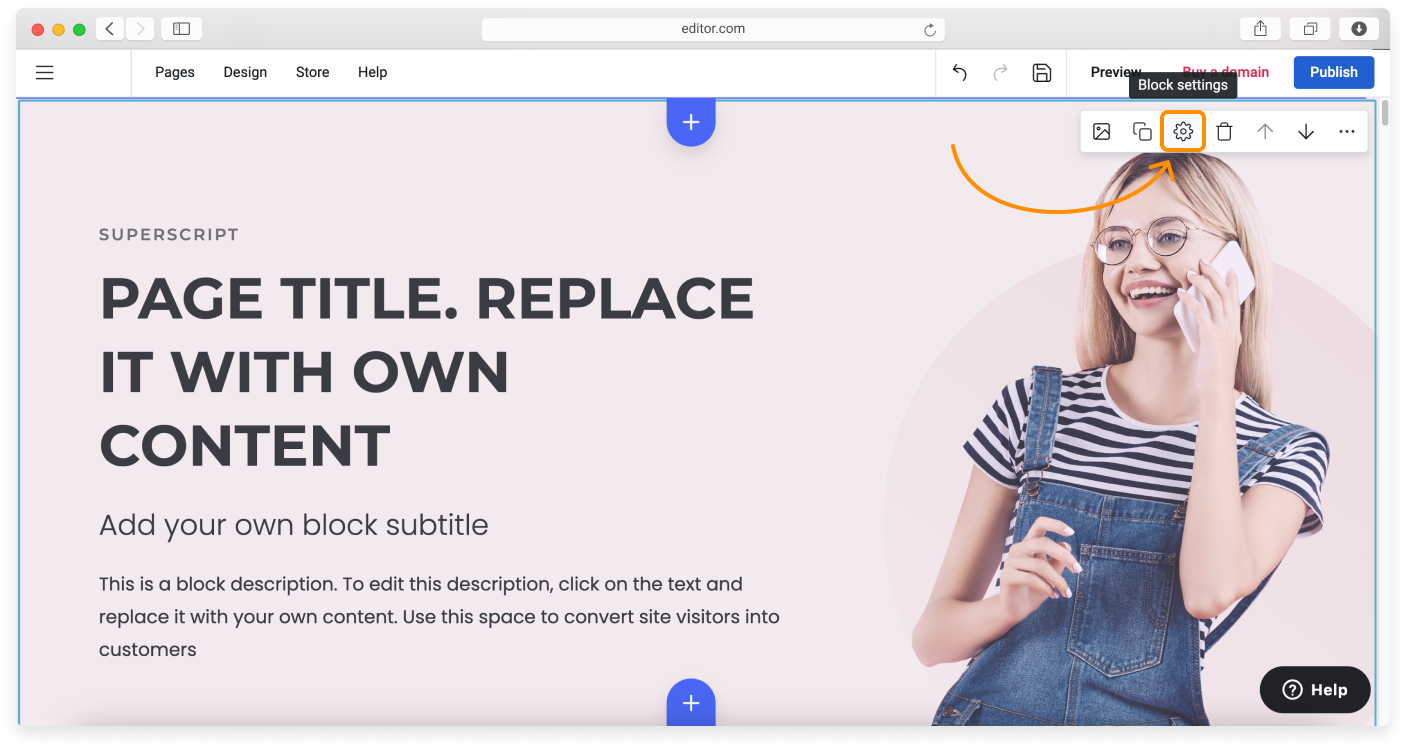 In the Layout tab, you can choose which elements should be displayed in the block. To hide a specific block element (for example, if you want to remove a button), remove the blue tick next to the element's name.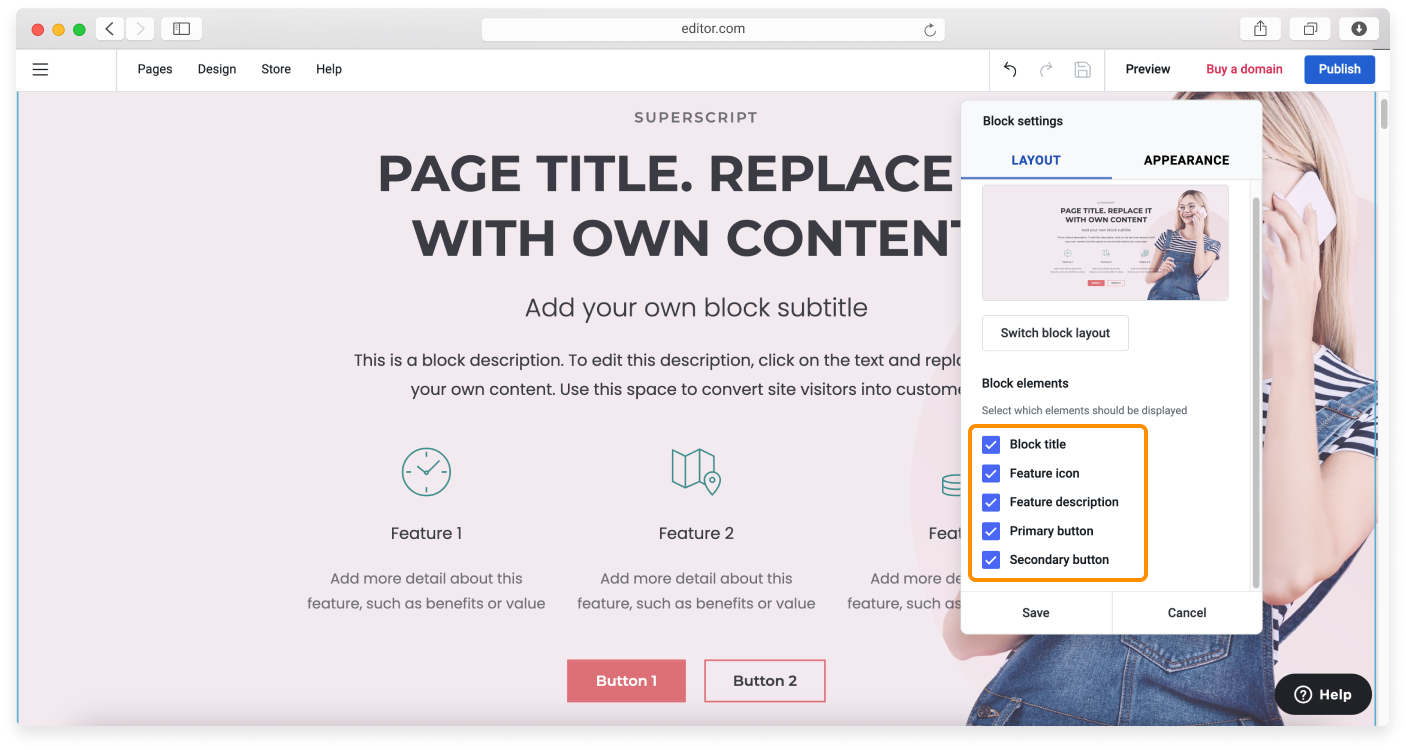 In the Appearance tab, you can make the following changes:
Replace image

: Change the block's background image.

Block style

: Change the color scheme of the block.

Block height

: Adjust the height of the block.

Horizontal alignment

: Choose the horizontal content alignment in the block

Vertical alignment

: Change the whitespaces on the top and bottom of the block.

Content style

: Add borders and shadows to some elements.

Background settings

: Add a black-and-white filter and overlay.

Media settings

: Add a black & white filter to the content within this block.
Note: Depending on the block layout you choose, you may have more or fewer controls in the Appearance tab. For example, if the layout includes a form, you'll have an additional Form location customization option.
Read about block customization options in detail in our Block settings article.
Editing the block text
To replace the demo text with your own text in the Headline block, click the text element and type new text in. You can also paste the text from a text editor you are using.
Other text editing options include:
Customizing font size

Customizing font color

Adding links to the text

Creating ordered and bulleted lists

Changing text alignment, and more.
Learn more about editing your text from our dedicated article.
Editing block's background image
Learn to edit the Headline block's background image from our Managing blocks tutorial.
Note: Remember to click Save in the top right corner of your screen to keep the changes and Publish to make the changes live.