The frequently asked questions (FAQ) section is one of the best ways to help people who visit your site or use your product. With a ready-to-use FAQ block, you can create a relevant section or a separate page for frequently asked questions about your product or service.
Adding an FAQ block
Find a suitable location for your FAQ block and click on the [+] Add a block button.
In the Block library, navigate to the FAQ section (scroll down or use the search field) and click on a layout that meets your needs.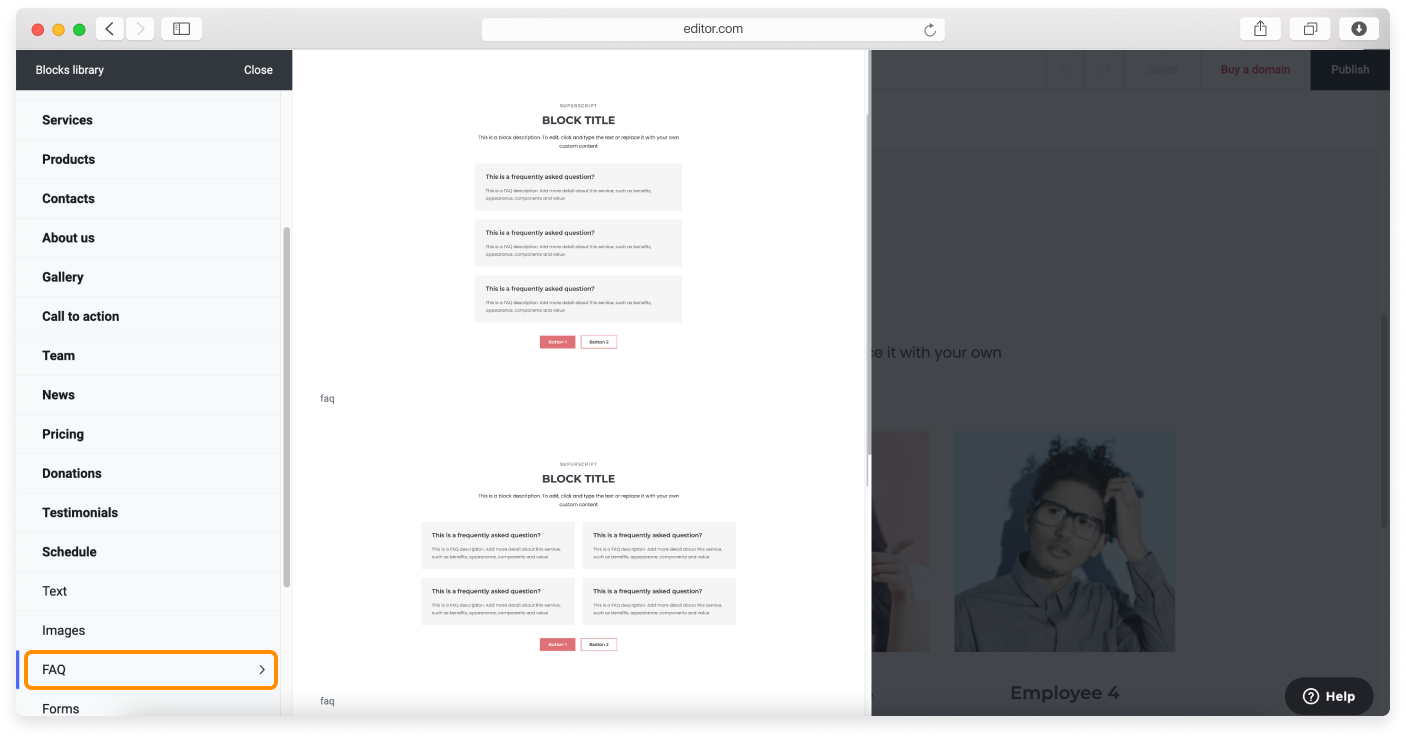 The chosen block layout then appears on your page.
Customizing block settings
You have several options to make the FAQ block truly yours. To activate the control panel, click anywhere on the block and then click the Block Settings icon.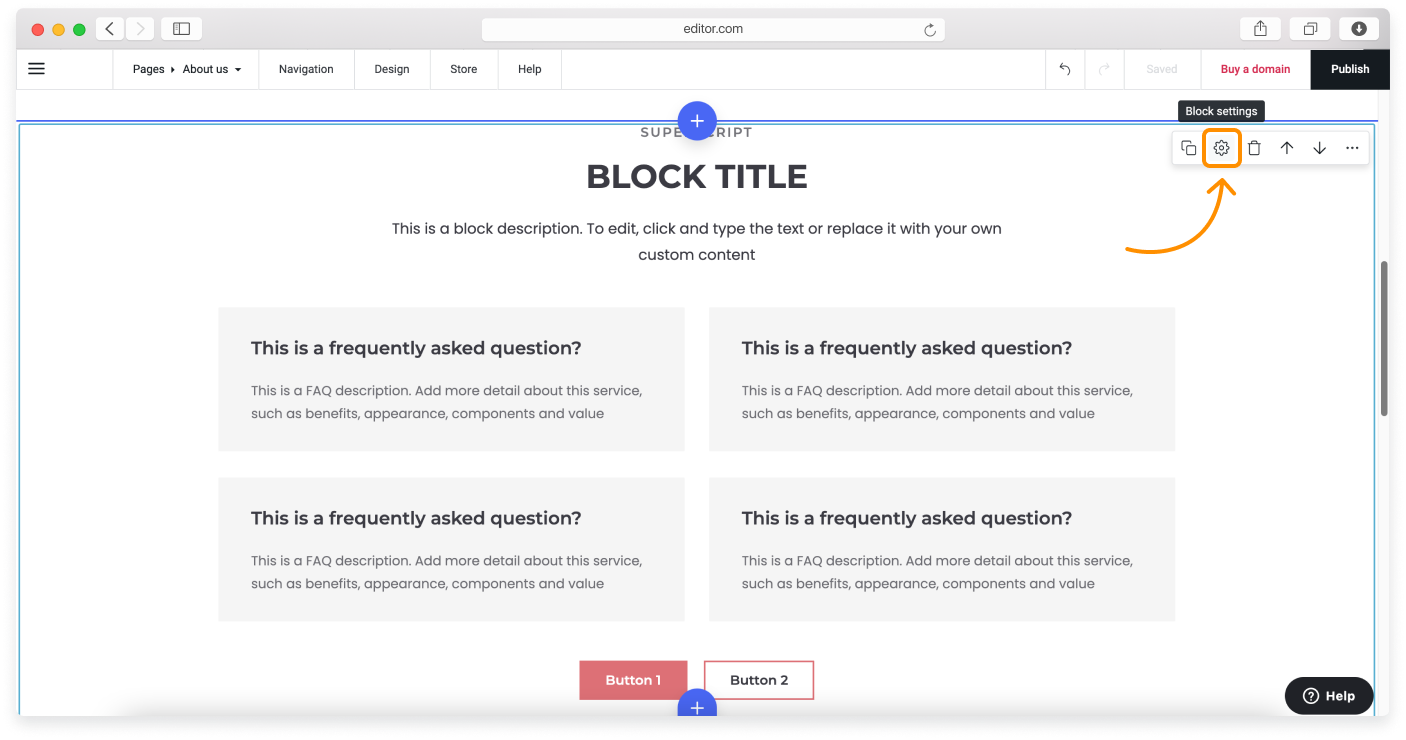 In the Layout section, you can switch the block layout or hide some block elements. To switch the block layout, simply click the respective button and select a new block content layout.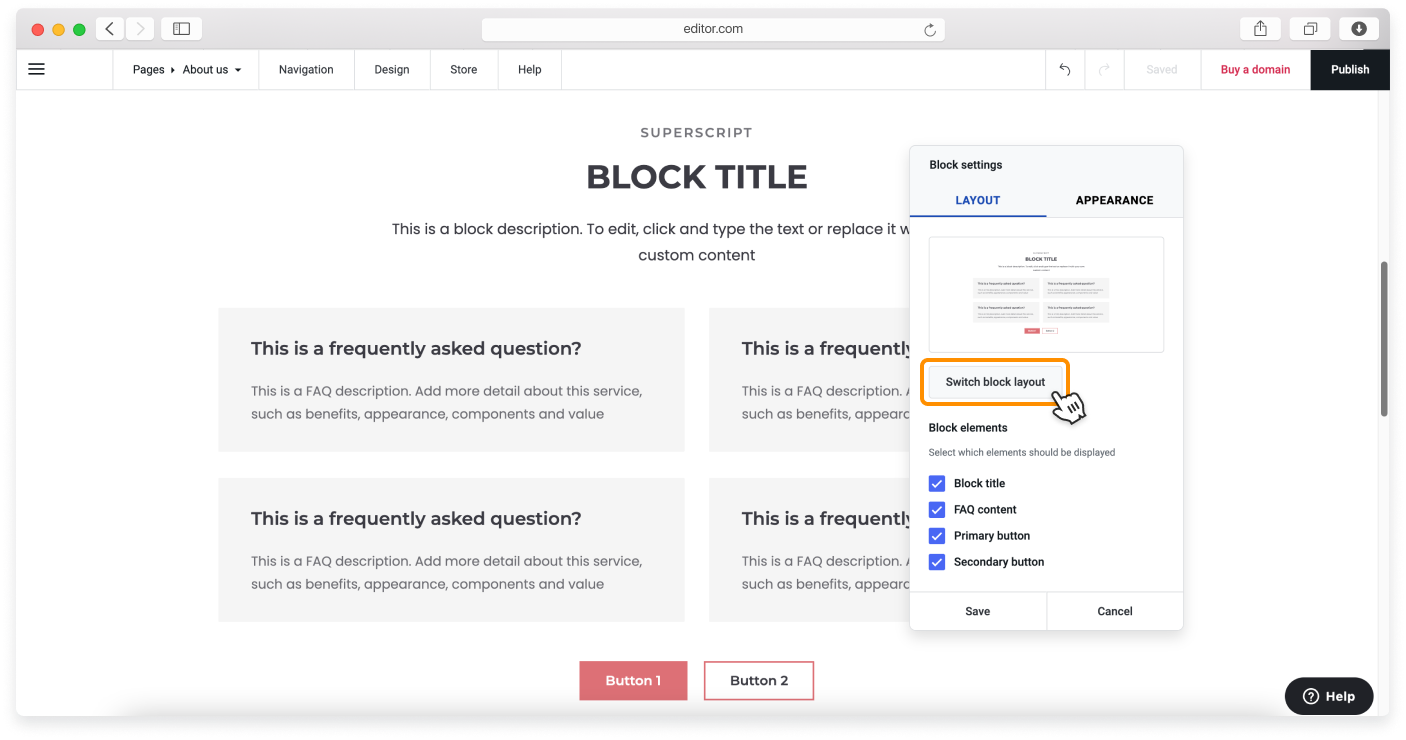 To hide a specific block element (for example, if you want to remove a button), untick the checkbox next to its name.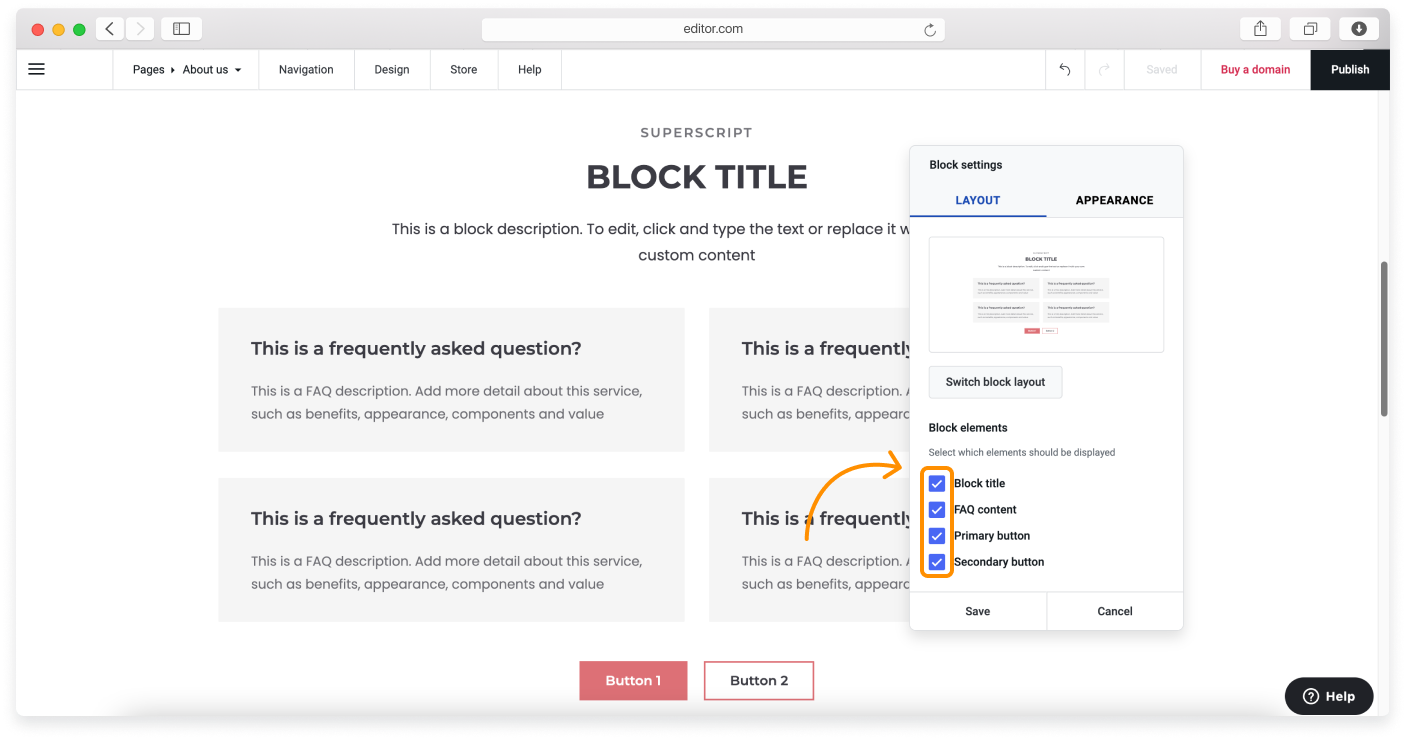 In the Appearance tab, you can make the following changes:
Block style: Change the color scheme of the block.
Block spacing: Change the whitespaces on the top and bottom of the block.
Content layout: Choose the number of items in a row.
Content style: Customize the style of content in this block by adding borders and shadows.
Editing block elements
If you want to move, delete, or add more content containers to your layout, hover over one of them to enable the control panel.
To edit the demo content, simply click on the text element and type your new text in.
Note: Remember to click Save in the top right corner of your screen to keep the changes and Publish to make the changes live.